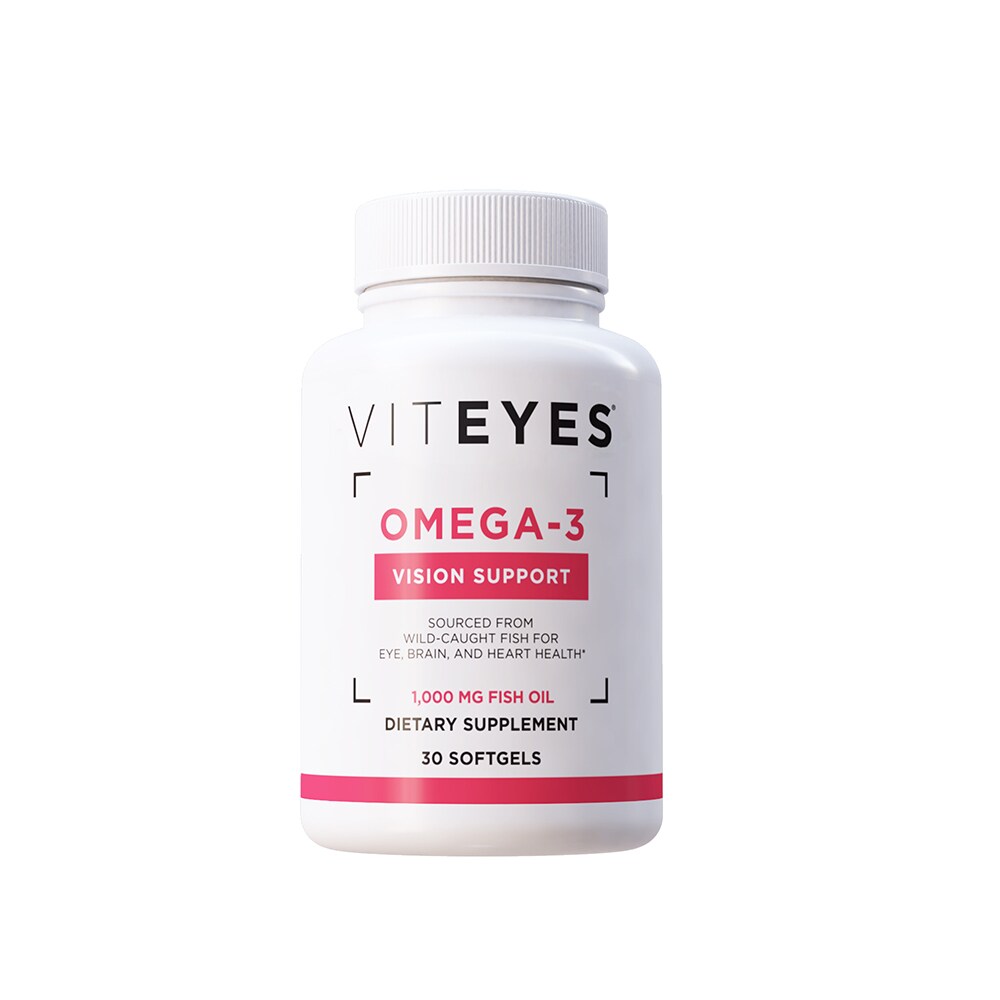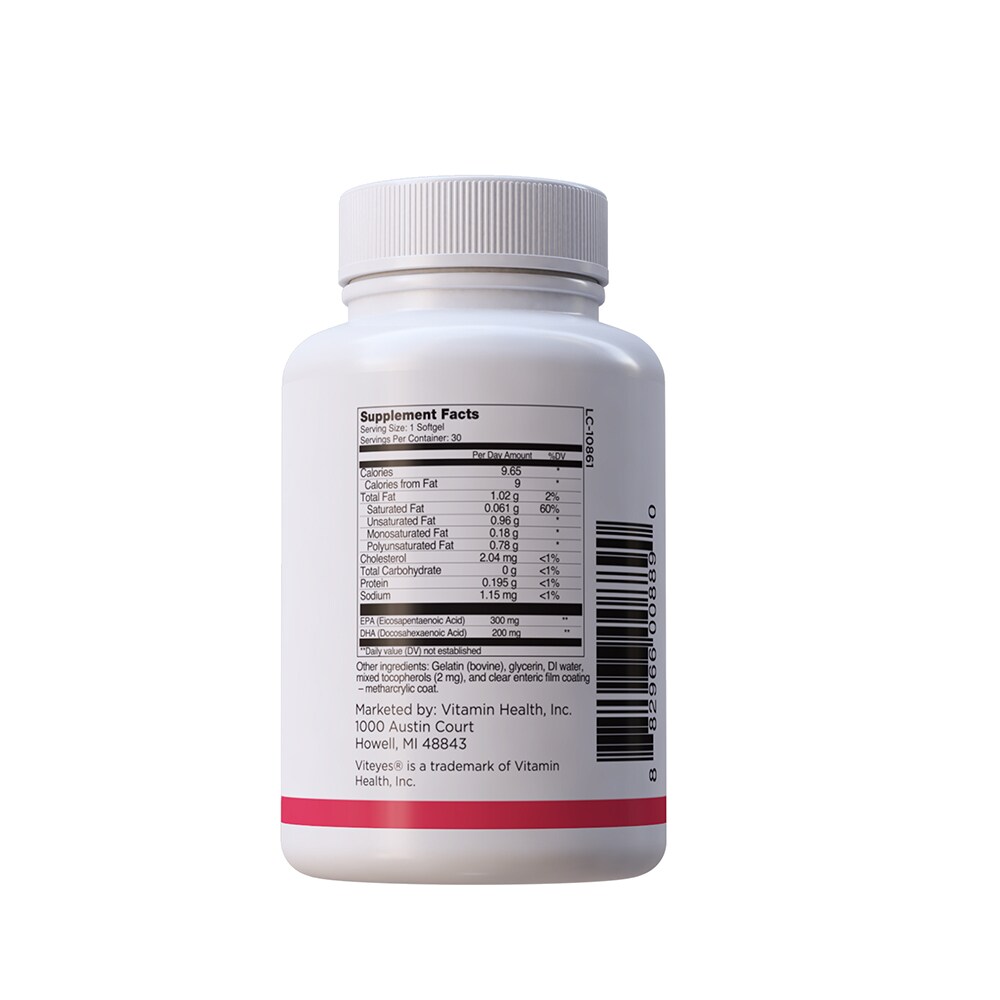 Viteyes Omega 3 Vision Support Softgels 1000mg
Enteric coated to reduce fishy after-taste.
Supports eye, brain and heart health.
Sourced from sustainable stocks of wild-caught fish.
Omega-3 offers the fatty acids your body needs and to support healthy body function and macular health.
Omega-3s have been shown to have important aging benefits for your eyes, brain, and heart.

---