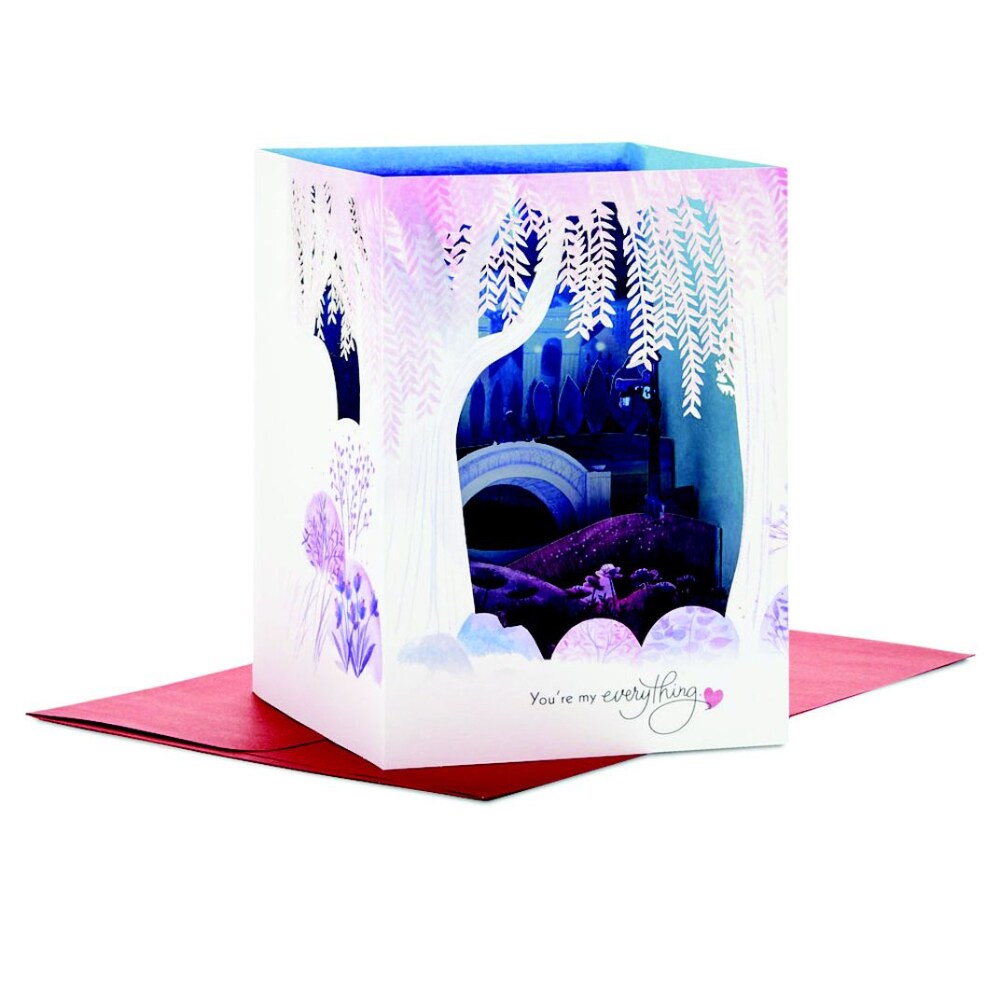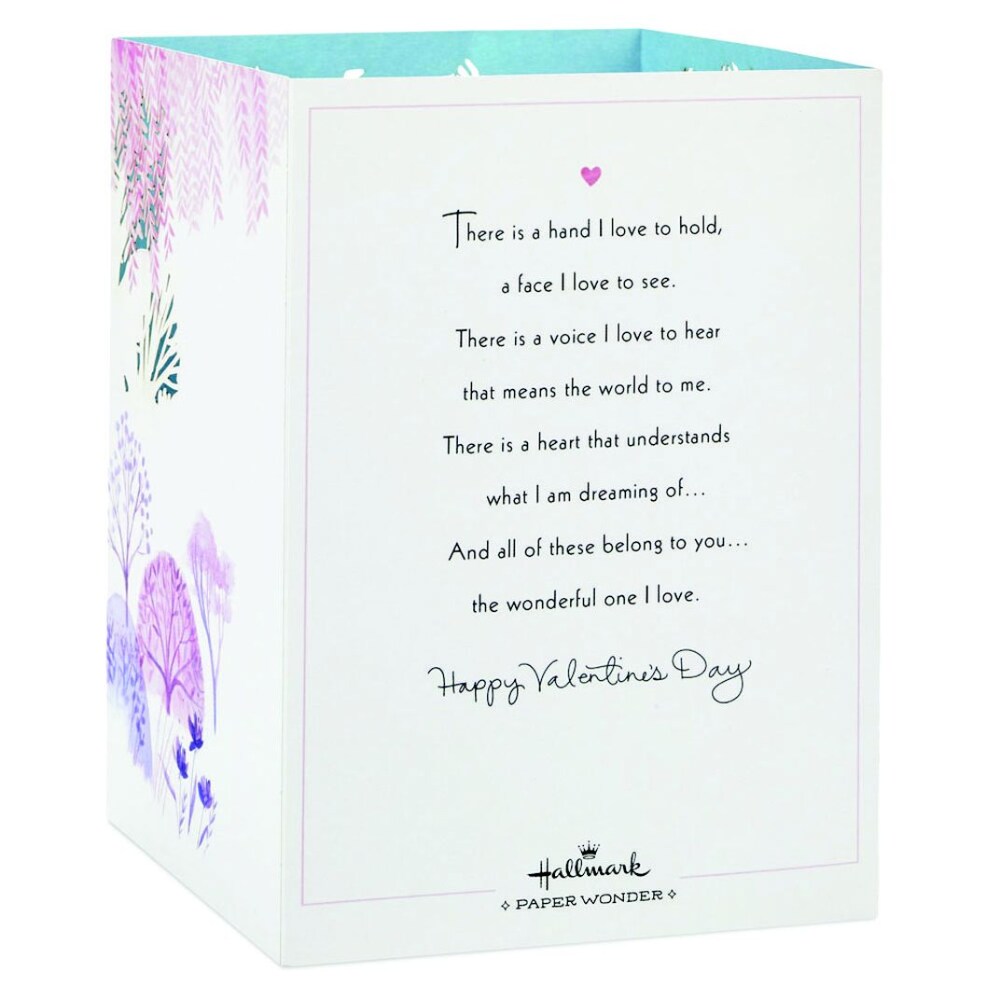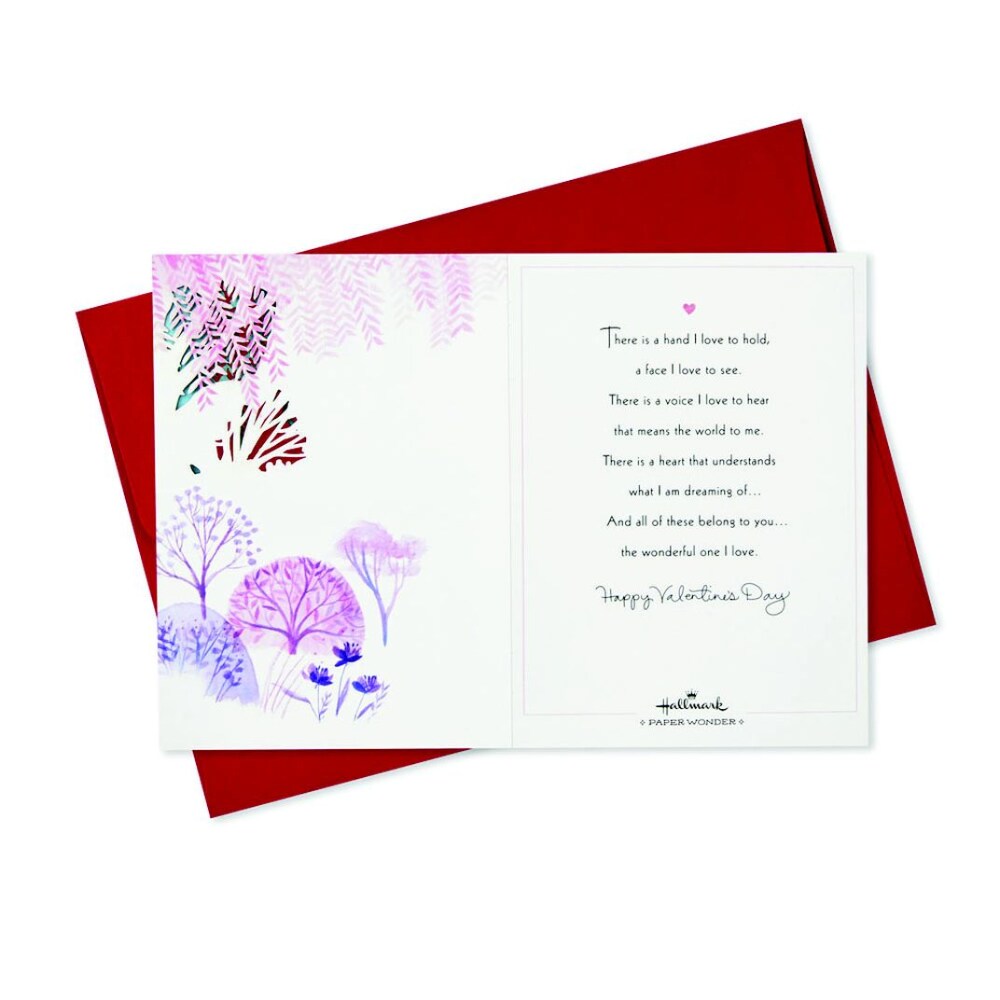 Valentine's Day Card #40: Hallmark Paper Wonder Valentine's Day Pop Up Card for Significant Oth
Purchase Options
Located in Front of Store in Your Store
Tell your sweetheart how much you care with this beautiful 3D pop up Valentine's Day Card they can display and enjoy long after the holiday is over.
Card folds flat and can be popped up into a three dimensional diorama of a bridge scene as seen through trees at dusk. Romantic greeting card reads: "There is a hand I love to hold, a face I love to see. There is a voice I love to hear that means the world to me. There is a heart that understands what I am dreaming of. . . And all of these belong to you. . . the wonderful one I love. Happy Valentine's Day."
The perfect accompaniment to a Valentine's Day gift, your husband, wife, girlfriend, or boyfriend is sure to be delighted by this card's beautiful details.
Valentine's Day card measures 6.5" x 9.4" and comes with a coordinating envelope.
Printed on high quality paper stock, Hallmark's eco-friendly greeting cards are made with paper from well-managed forests.
Delight your husband, wife, boyfriend, girlfriend, or romantic partner this year with this beautiful Valentine's Day card featuring a romantic bridge scene. With an impressive pop-up and intricately detailed papercraft, your valentine will want to display this card long after Valentine's Day is over. The Hallmark brand is widely recognized as the very best for greeting cards, gift wrap, and more. For more than 100 years, Hallmark has been helping its customers make everyday moments more beautiful and celebrations more joyful.
---