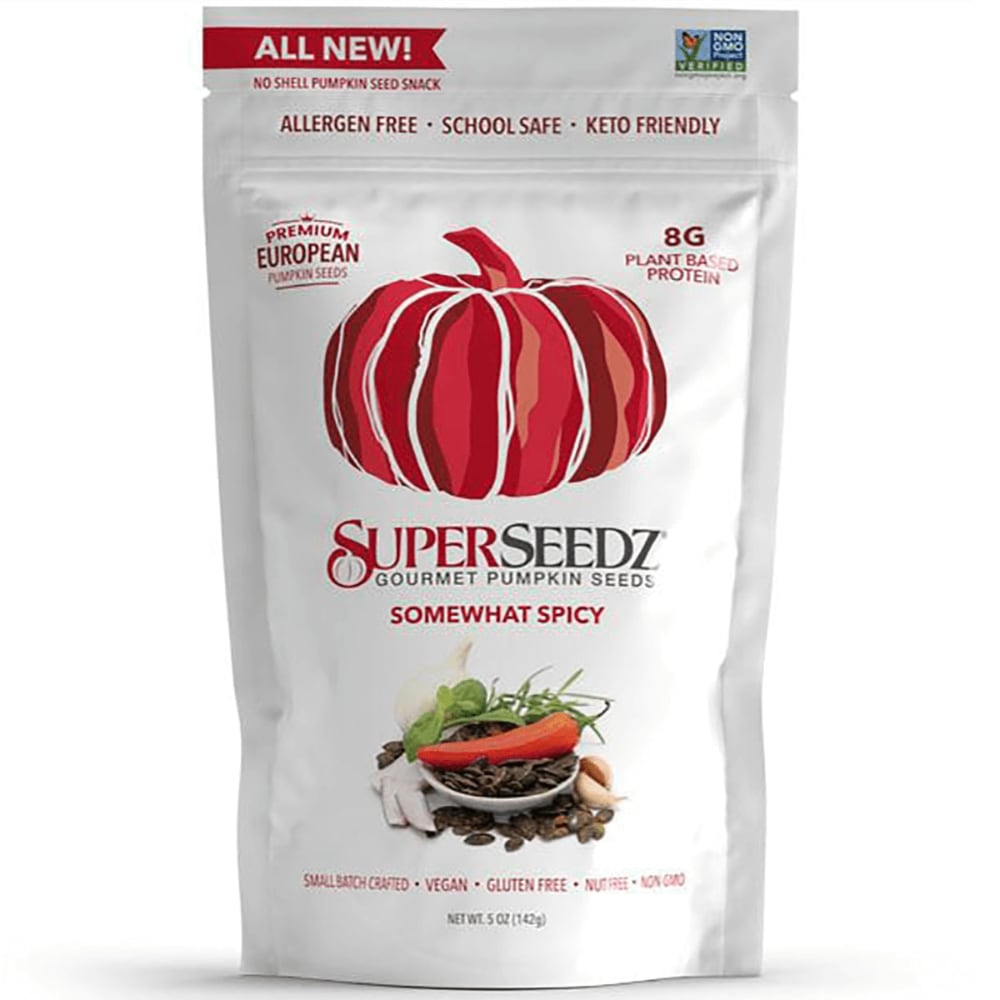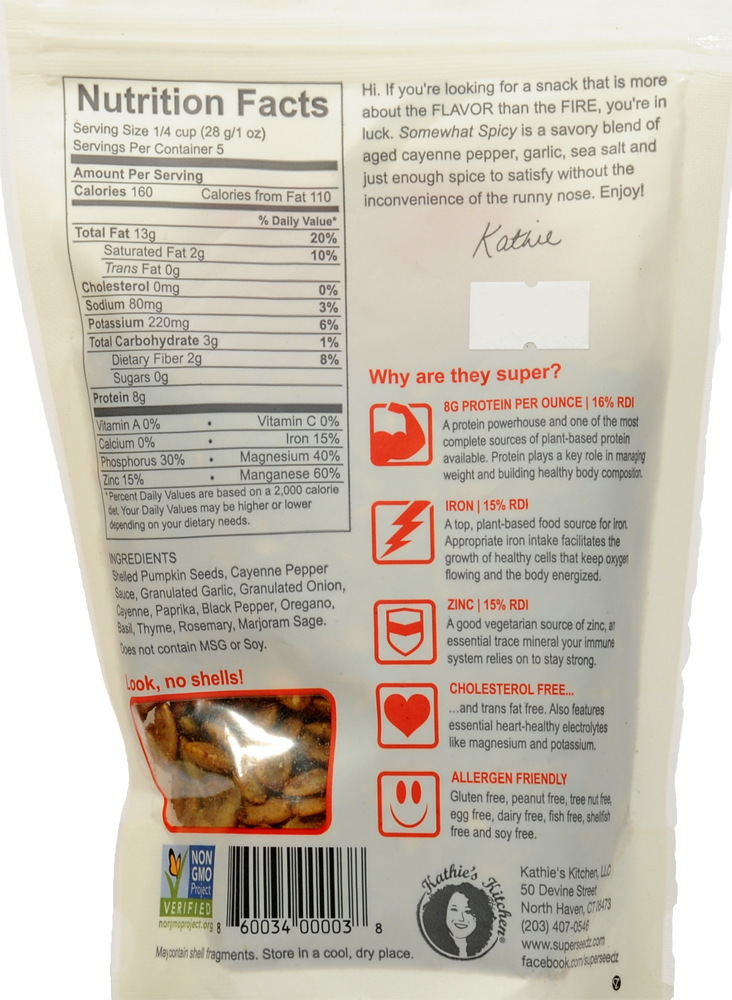 SuperSeedz Somewhat Spicy Pumpkin Seeds
---
Hi. If you're looking for a snack that is more about the flavor than the fire, you're in luck. Somewhat Spicy is a savory blend of aged cayenne pepper, garlic, sea salt and just enough spice to satisfy without the inconvenience of the runny nose. Enjoy!
8 g Protein Per Ounce / 16% RDI
A protein powerhouse and one of the most complete sources of plant-based protein available. Protein plays a key role in managing weight and building healthy body composition.
Iron / 15% RDI
A top plant-based food source for iron. Appropriate iron intake facilitates the growth of healthy cells that keep oxygen flowing and the body energized.
Zinc / 15% RDI
A good vegetarian source of zinc, an essential trace mineral your immune system relies on to stay strong.
Cholesterol Free...
...and trans fat free. Also features essential heart-healthy electrolytes like magnesium and potassium.
Allergen Friendly
Gluten free, peanut free, tree nut free, egg free, dairy free, fish free, shellfish free and soy free.
No Shells / All Natural / Dry Roasted
Vegan • Non-GMO
---