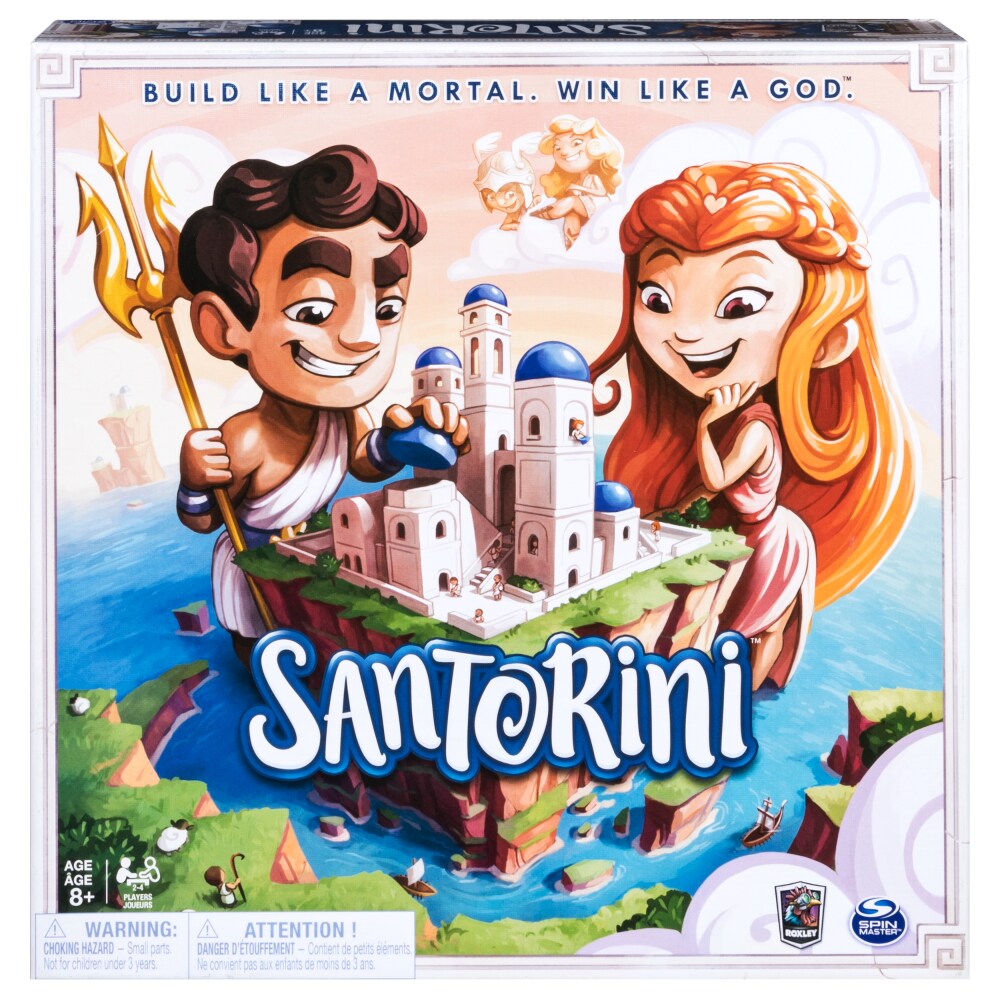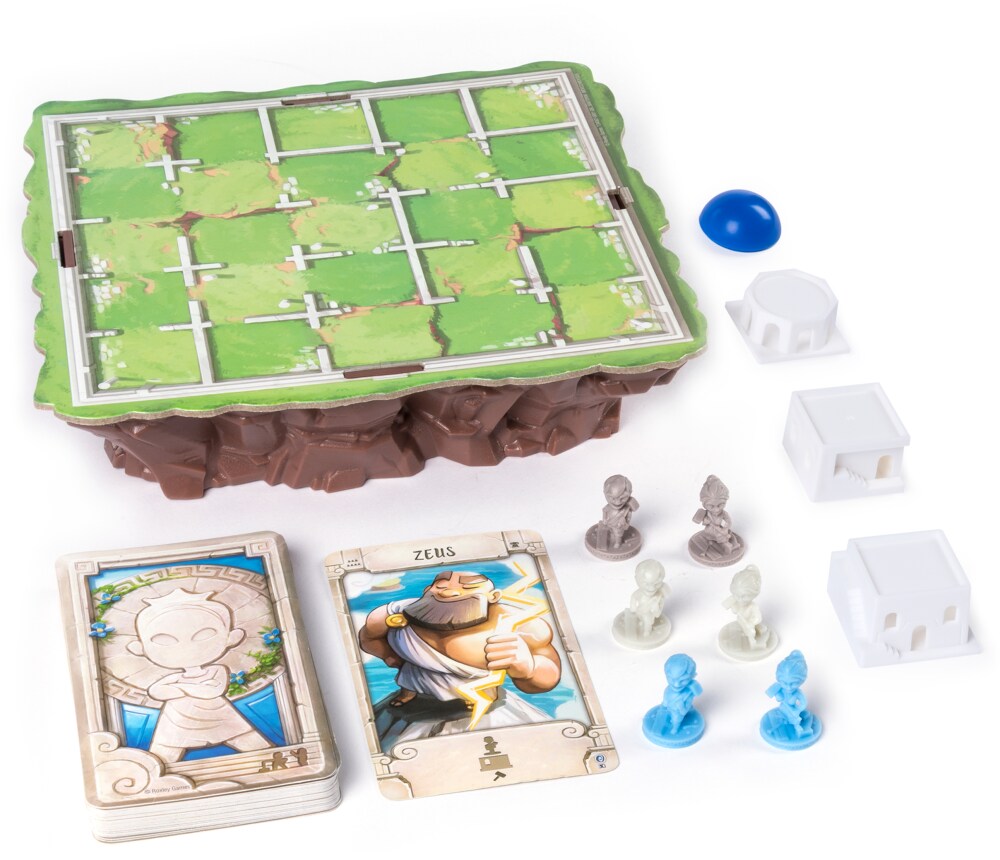 Spin Master Santorini Board Game
Build like a mortal, win like a god in the game of Santorini, the strategic family board game by Gordon Hamilton. The objective is simple: Be the first player to build, block, and climb your way to the top of a building three stories high. Sounds easy? Not so fast! This game requires tactical maneuvering and increases in difficulty with the addition of extra powers via "god" cards. With thousands of possibilities and unlimited replay value, each round is exciting and new! Unfold the beautiful game board and challenge your friends and family to construct gorgeous buildings! Both kids and adults can play this game that tests the bounds of mortal intelligence. Join the pantheon of winners in the game of Santorini!
22 Bottom Blocks
18 Middle Blocks
14 Top Blocks
18 Domes
6 Builders
30 God Cards
Game Board
Decorative Cliff
Instructions
In-Package Weight: 2.24 Pound
In-Package Dimensions: 10.5 Inch x 2.0 Inch x 10.5 Inch
Warning: This product contains small parts and could be a choking hazard for children under the age of 3.
Model: 6039848
Age Range: 8+
---