Spin Master Perplexus Original Game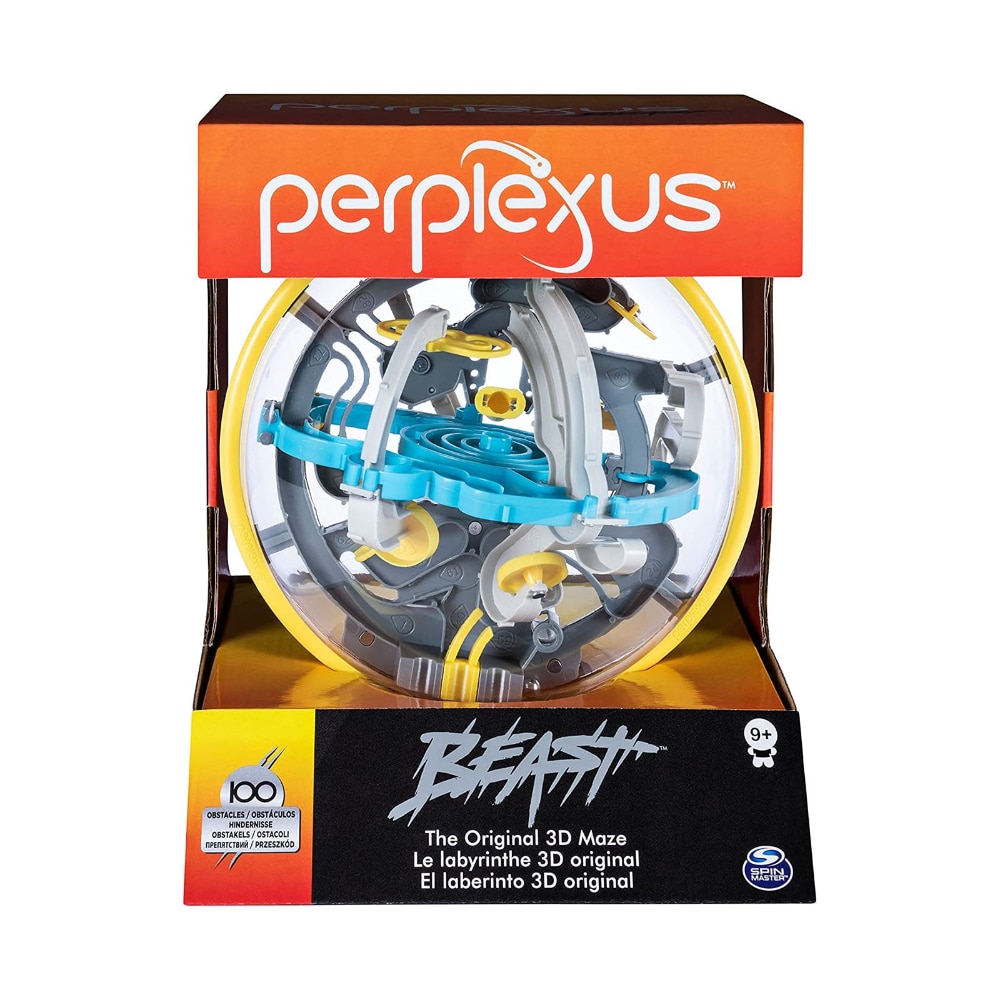 Spin Master Perplexus Original Game
This is the game that's easy to play and hard to master! See if you have what it takes to solve the maze puzzle. Hold the clear plastic sphere in your hands and rotate it 360 degrees to move the silver ball inside along the numbered course. Make it to the end without falling and you win, but if your ball slips, head to the start and keep on rolling. With 100 challenges to take on, this is a challenging and fun portable game. Make it across the tight rope, along the swing arm and around and around the super spiral until victory is yours.
Includes:
Perplexus Original Sphere
Standing Base
In-Package Weight: 1.17 Pound
In-Package Dimensions: 8.0 Inch x 9.63 Inch x 8.06 Inch
Warning: This product contains small parts and could be a choking hazard for children under the age of 3.
Model: 6037973
Age Range: 8+
---