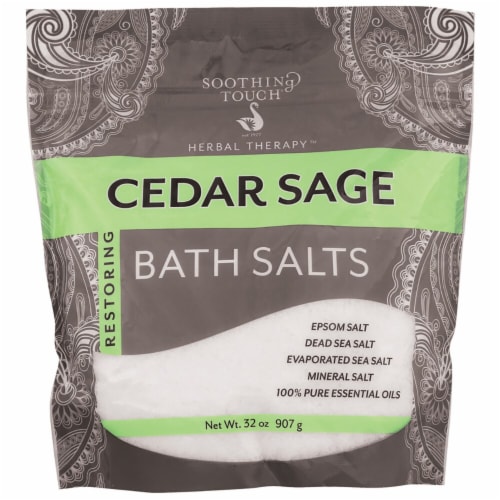 Hover to Zoom
Soothing Touch Restoring Cedar Sage Bath Salts
Product Details
Peace to All. Life to All. Love to All.
This combination helps combat fatigue and is mentally stimulating and relaxing. Cedarwood an Sage Essential Oils have been used since ancient Eqyptian times to help with purifying, calming, restoring and revitalizing the mind and body.
Evaporated Sea Salt -Rich in minerals such as magnesium, calcium, and potassium.
Dead Sea Salt -Contains 21 minerals used for centuries to stimulate circulation, loosen tense muscles and joints, and soothe and soften the skin.
Epsom Salt -A Known natural remedy for relieving stress, aches and pains of muscles and joints.
Mineral Salt -Contains a number of minerals essential for good health.
---