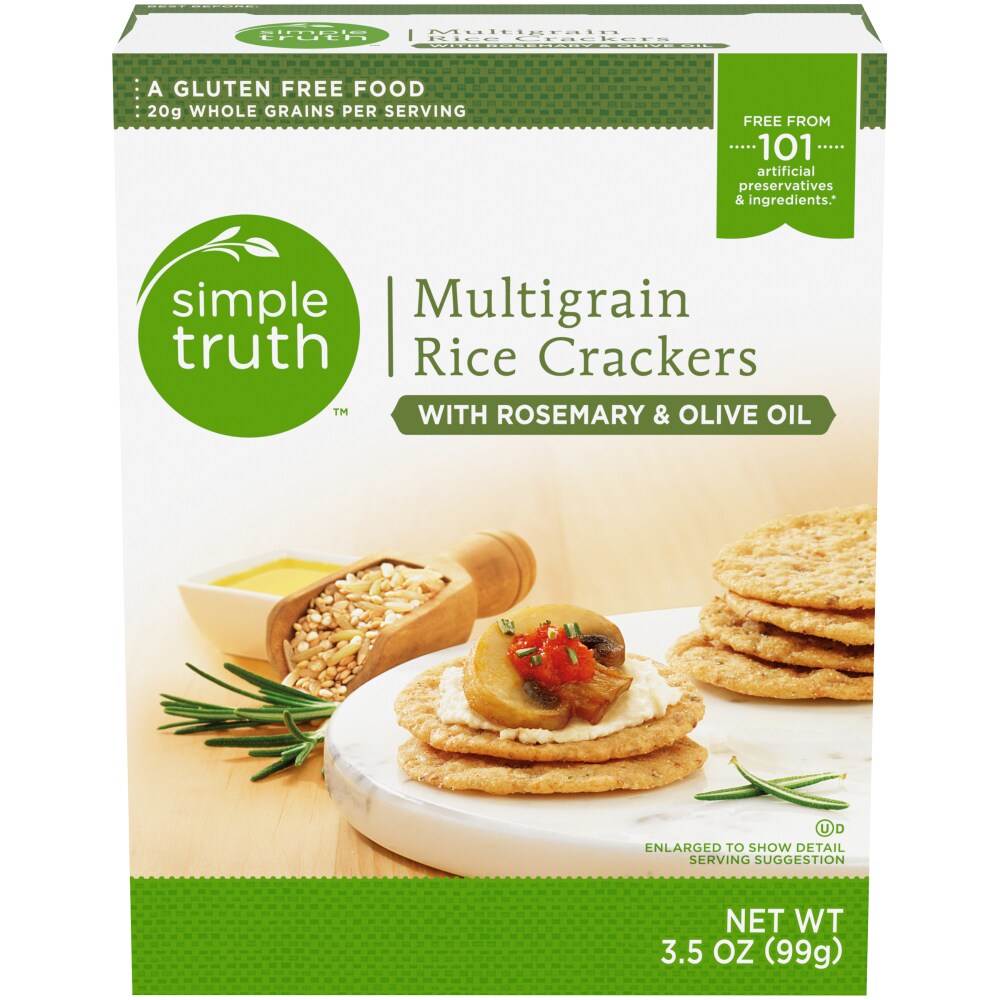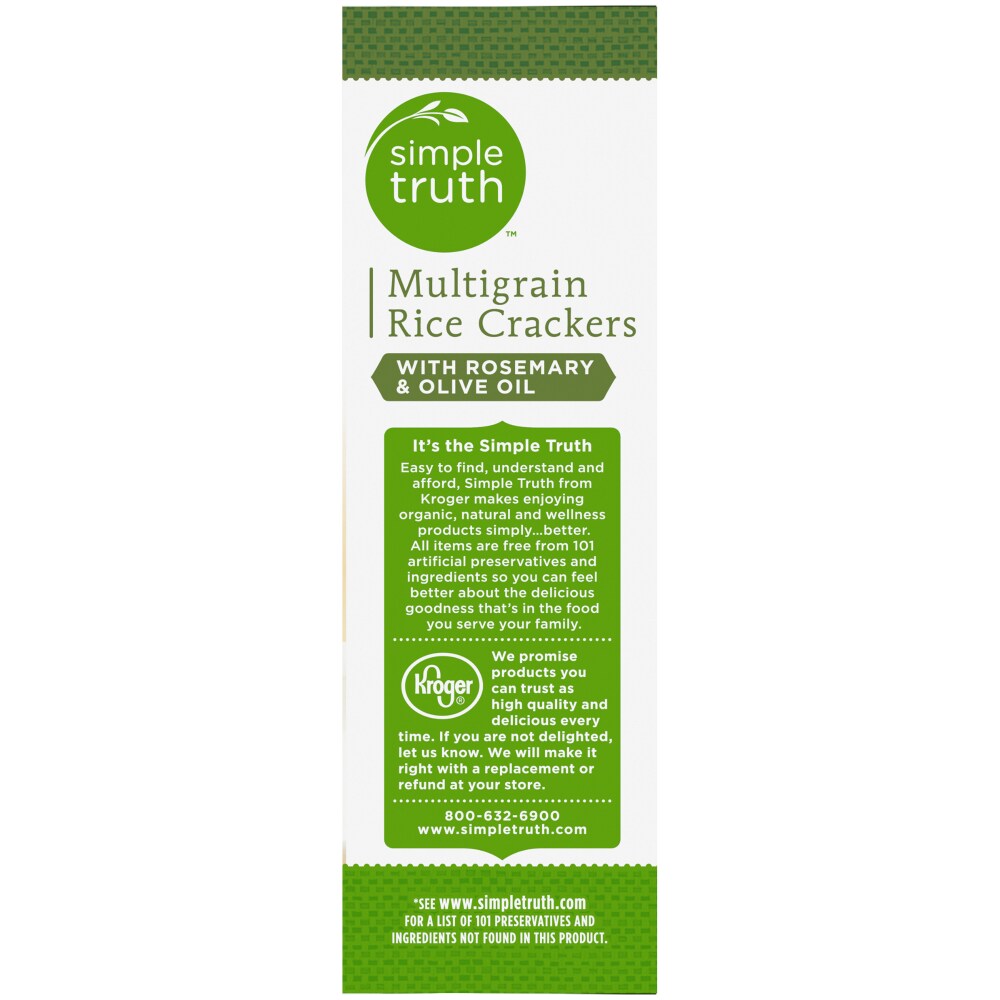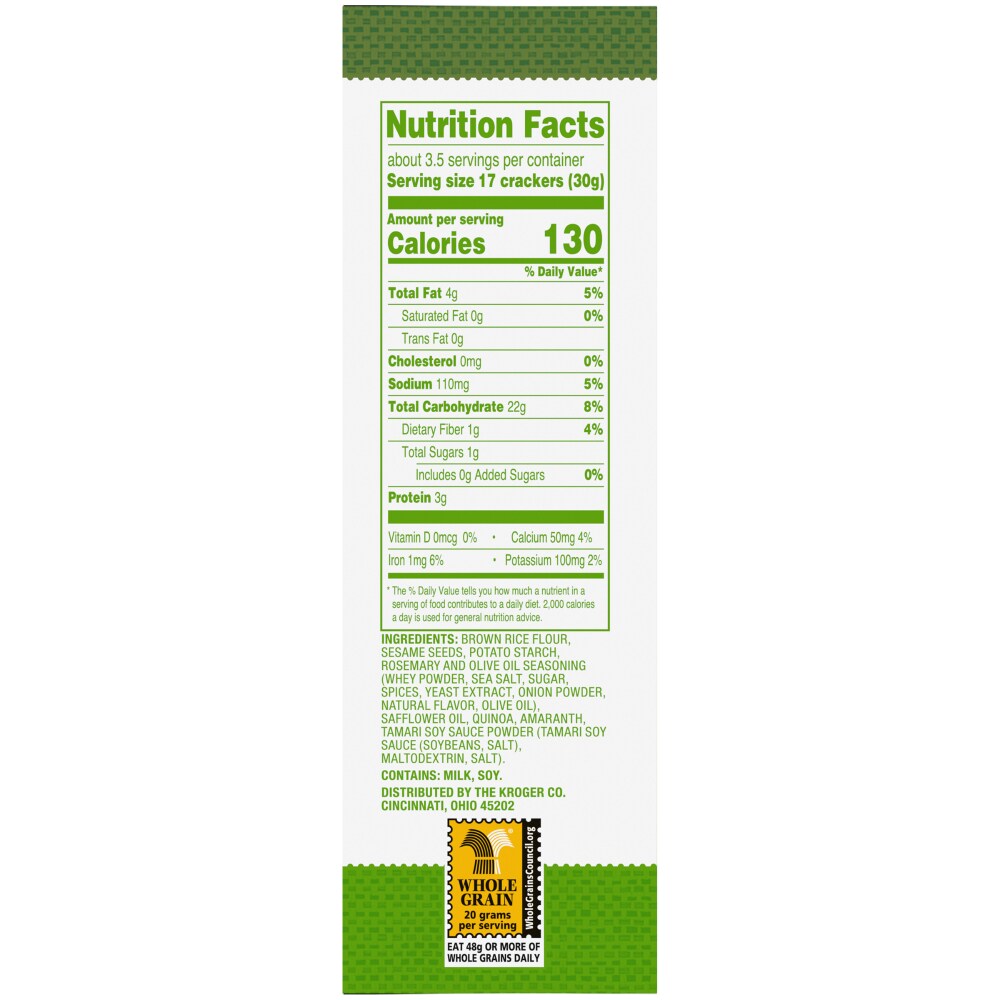 Simple Truth™ Rosemary & Olive Oil Multigrain Rice Crackers
---
It's the Simple Truth
Easy to find, understand and afford, Simple Truth from Kroger makes enjoying organic, natural and wellness products simply...better. All items are free from 101 artificial preservatives and ingredients so you can feel batter about the delicious goodness that's in the food you serve your family.
The Simple Truth About Whole Grains!
Q: What is the difference between grains and whole grains?
A: Grains, also called cereals, are the seeds of certain plants like grasses or corn. The seed, or kernel, is made up of three parts: the bran, the endosperm, and the germ. Refined grains are milled, a process that strips out both the bran and germ to give them a finer texture and extend their shelf life. The refining process can also remove many nutrients. Whole grains are unrefined grains that haven't had their bran or germ removed by milling. Simple Truth Multigrain Rice Crackers are made with delicious whole grains, which makes them simply better!
A Gluten Free Food
20g Whole Grains Per Serving
Free From 101+ Artificial Preservatives & Ingredients
Per 17 Crackers: 130 Calories, 0.5g Sat Fat, 110mg Sodium, 1g Sugars
Kosher
---