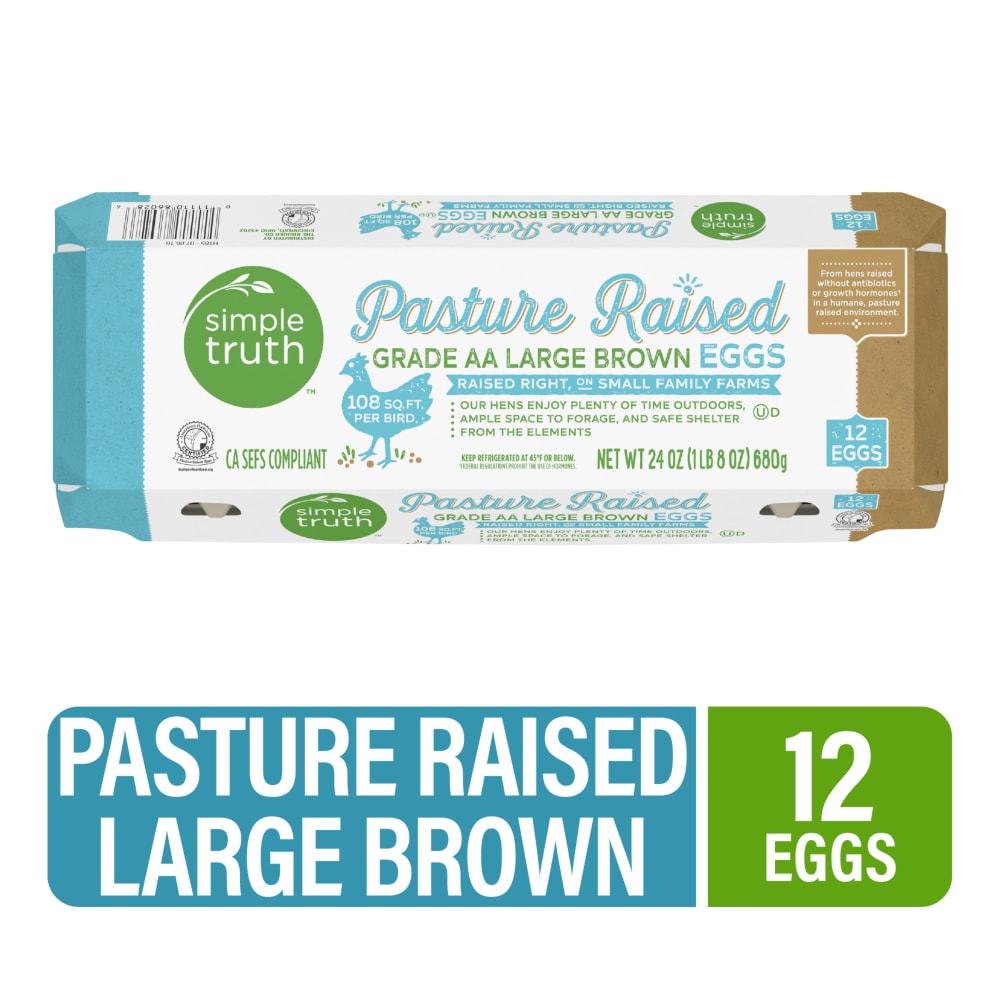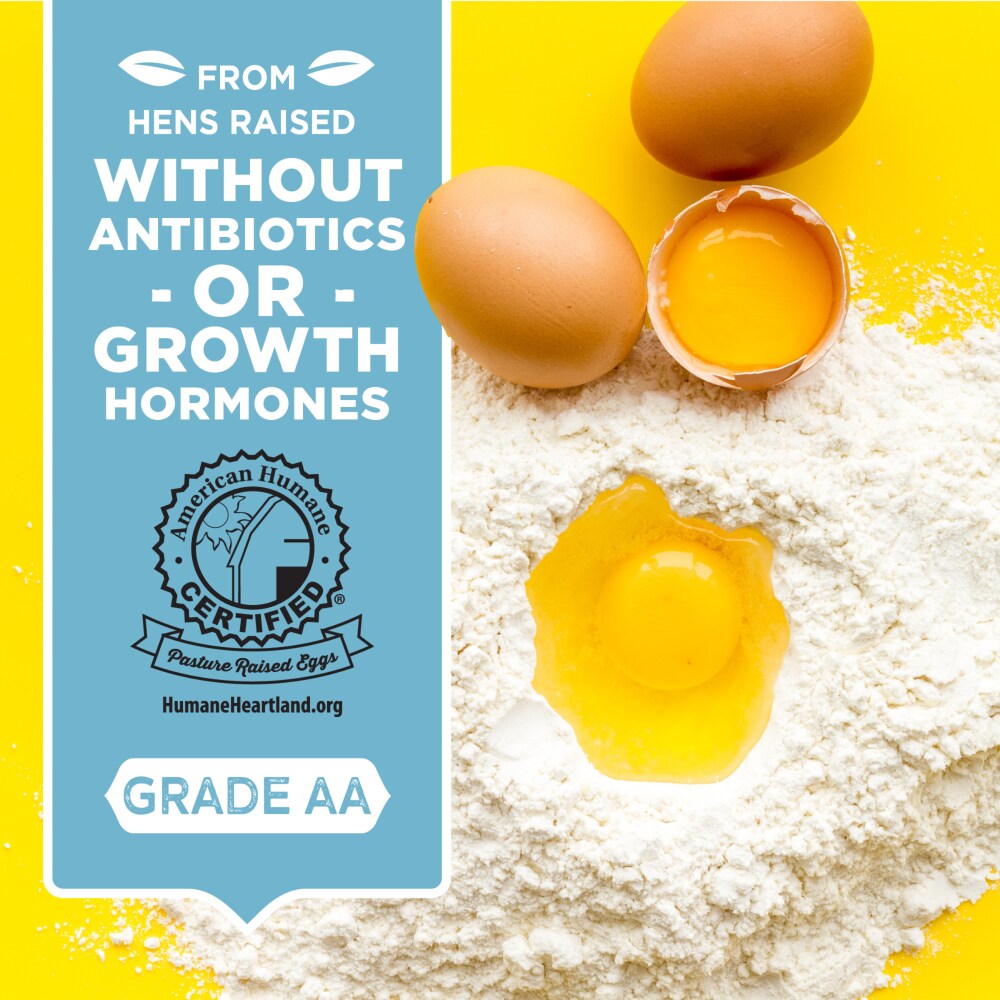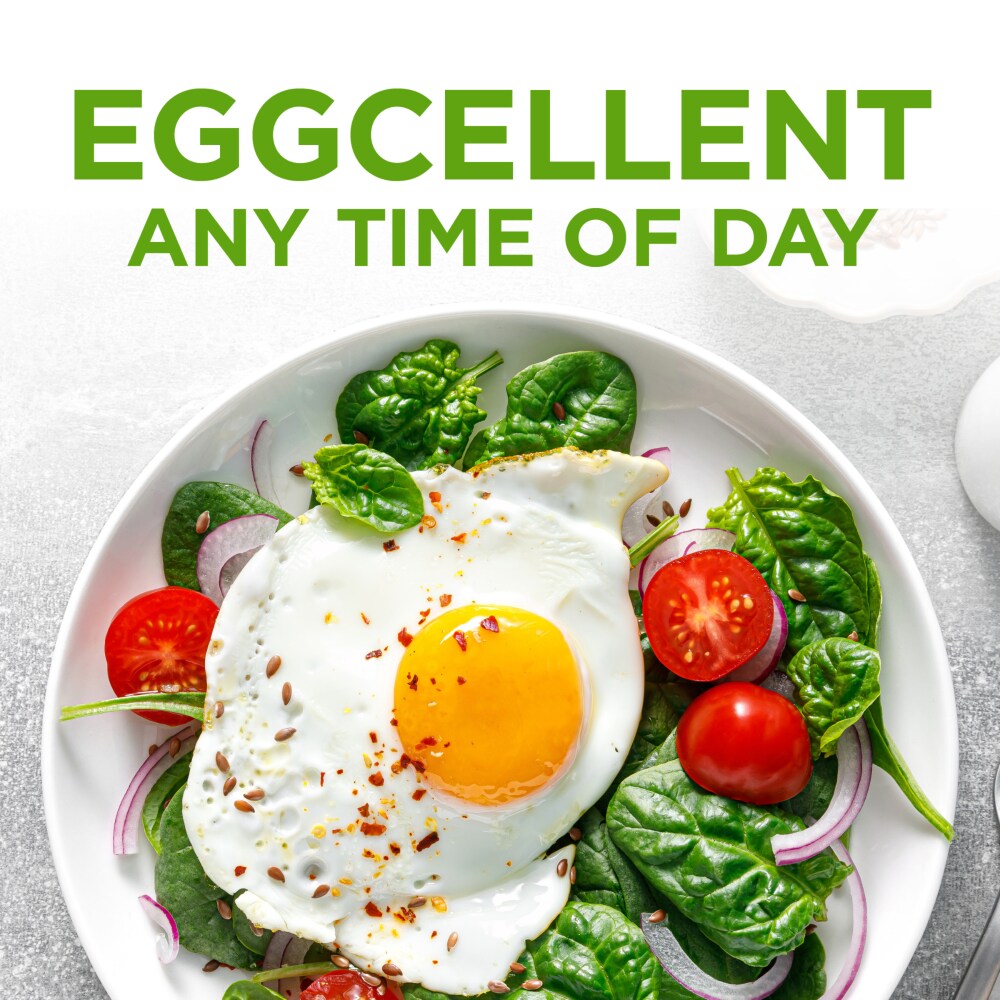 Simple Truth™ Pasture Raised Grade AA Large Brown Eggs
---
An Egg That's All It's Cracked up to Be!
Q: Why are Simple Truth Pasture Raised Eggs so egg-ceptional?
A: The small family farms that raise our hens are American Humane Certified, which means there must be 2.5 acres of vegetative roaming area for every 1,000 hens (108 square feet per bird). Comfortable rest areas and shade are provided for hens to spread out and cool off. Our farmers ensure the chicken always comes first, and that her eggs truly defy your egg-spectations!
---