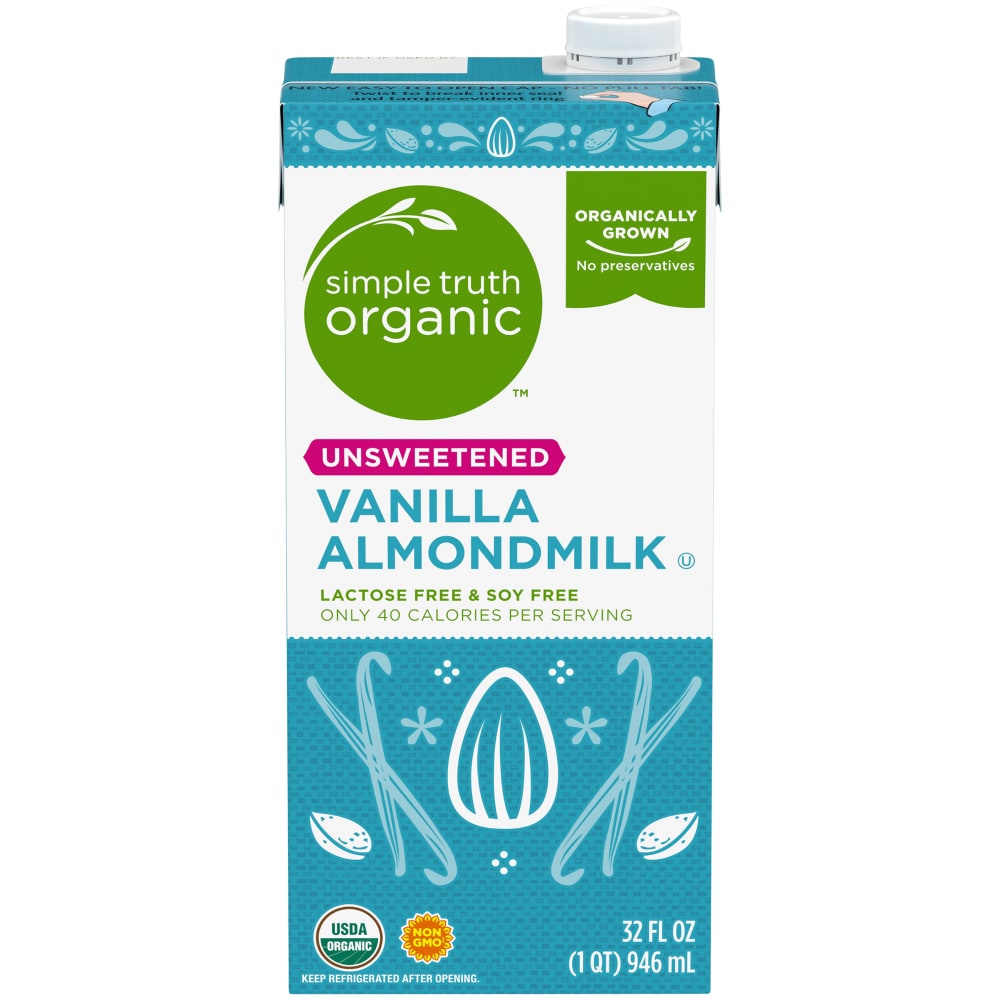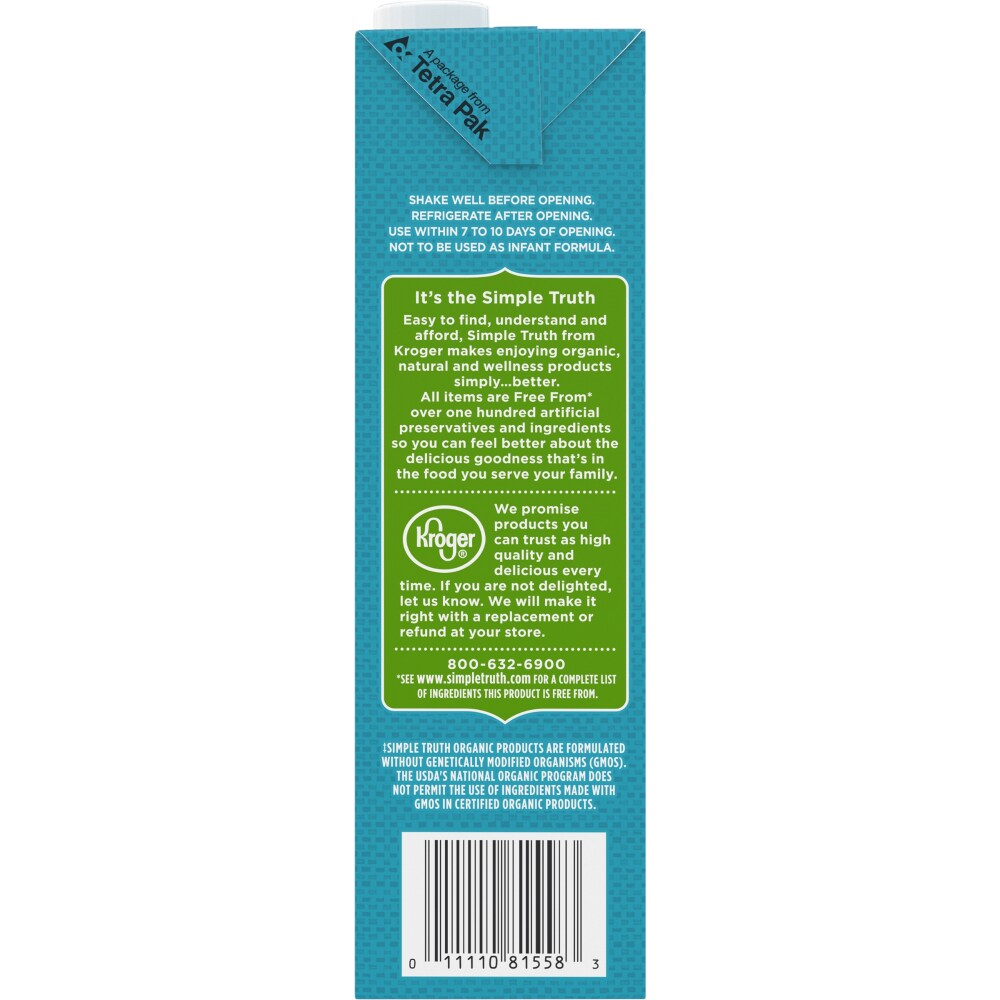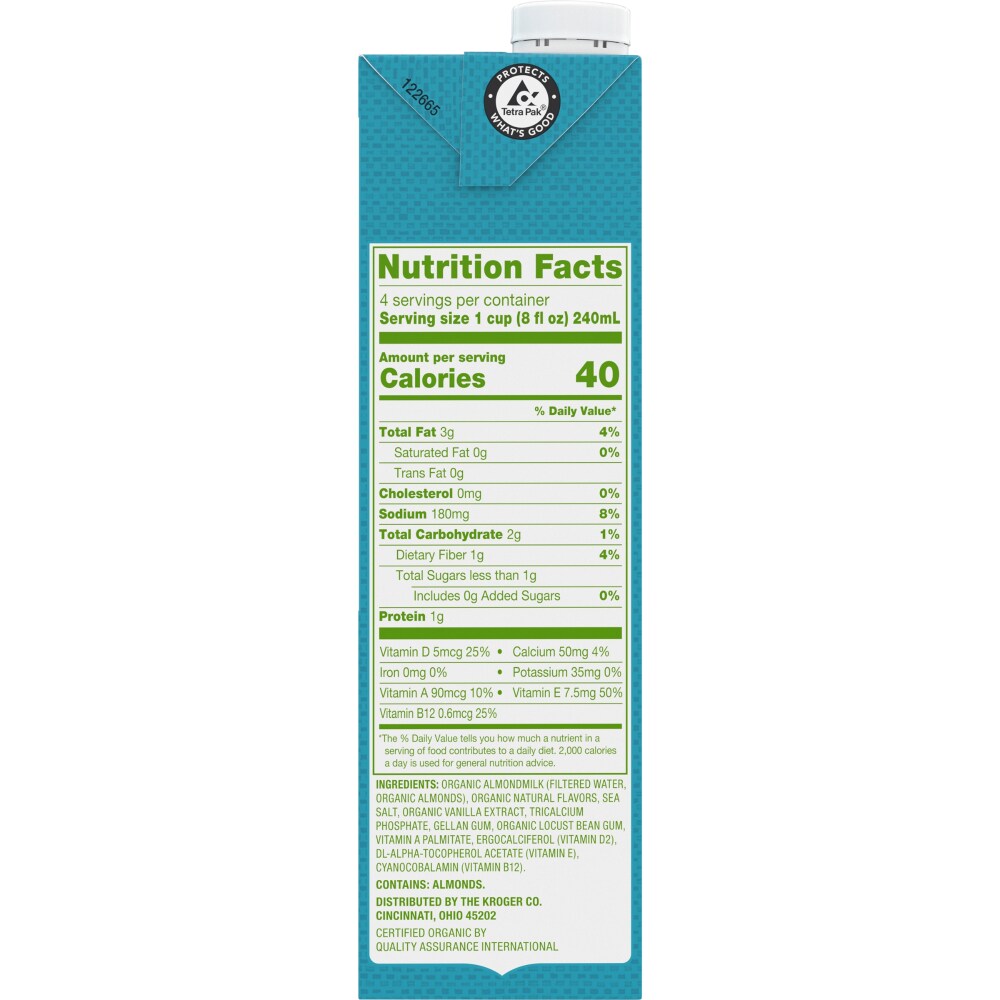 Simple Truth Organic™ Unsweetened Vanilla Almond Milk
32 fl oz
UPC: 0001111081558
---
It's the Simple Truth Easy to find, understand and afford, Simple Truth from Kroger makes enjoying organic, natural and wellness products simply...better. All items are Free From* over one hundred artificial preservatives and ingredients so you can feel better about the delicious goodness that's in the food you serve your family. A Great Tasting Alternative to Dairy—Refreshing & Full of Flavor!
Q: What makes our almond milk so delightful?
A: Each serving of Simple Truth™ Organic Unsweetened Almond milk is full of great flavor and healthy for you too. Made from real almonds, it's an excellent source of Vitamins E, D and B12. It's also free of lactose, soy and preservatives.
---