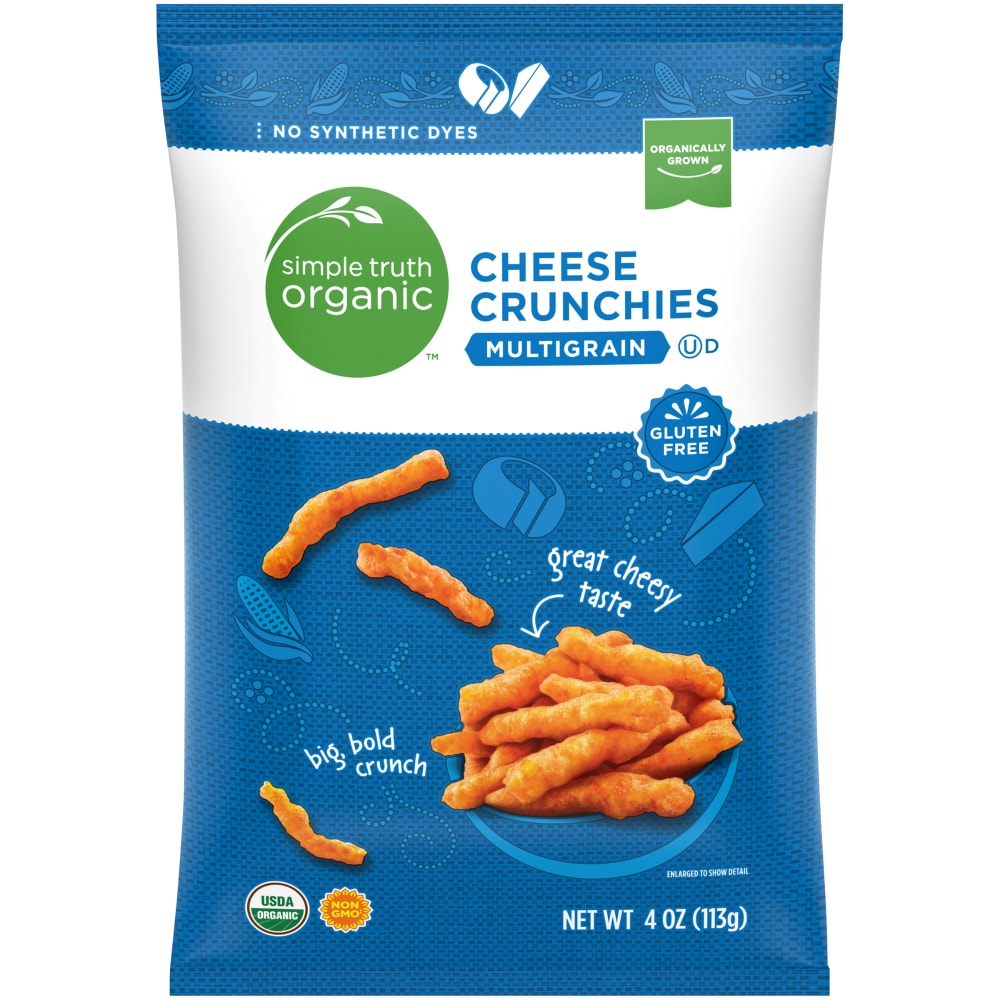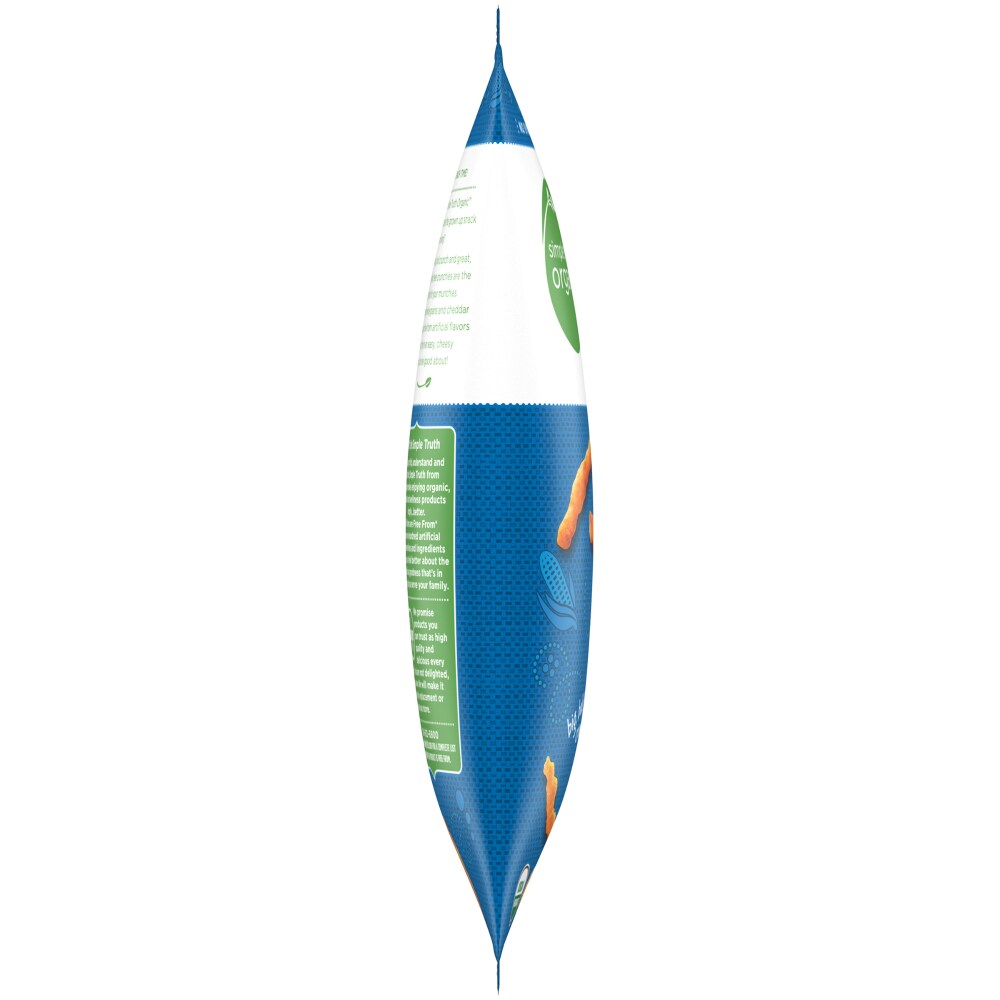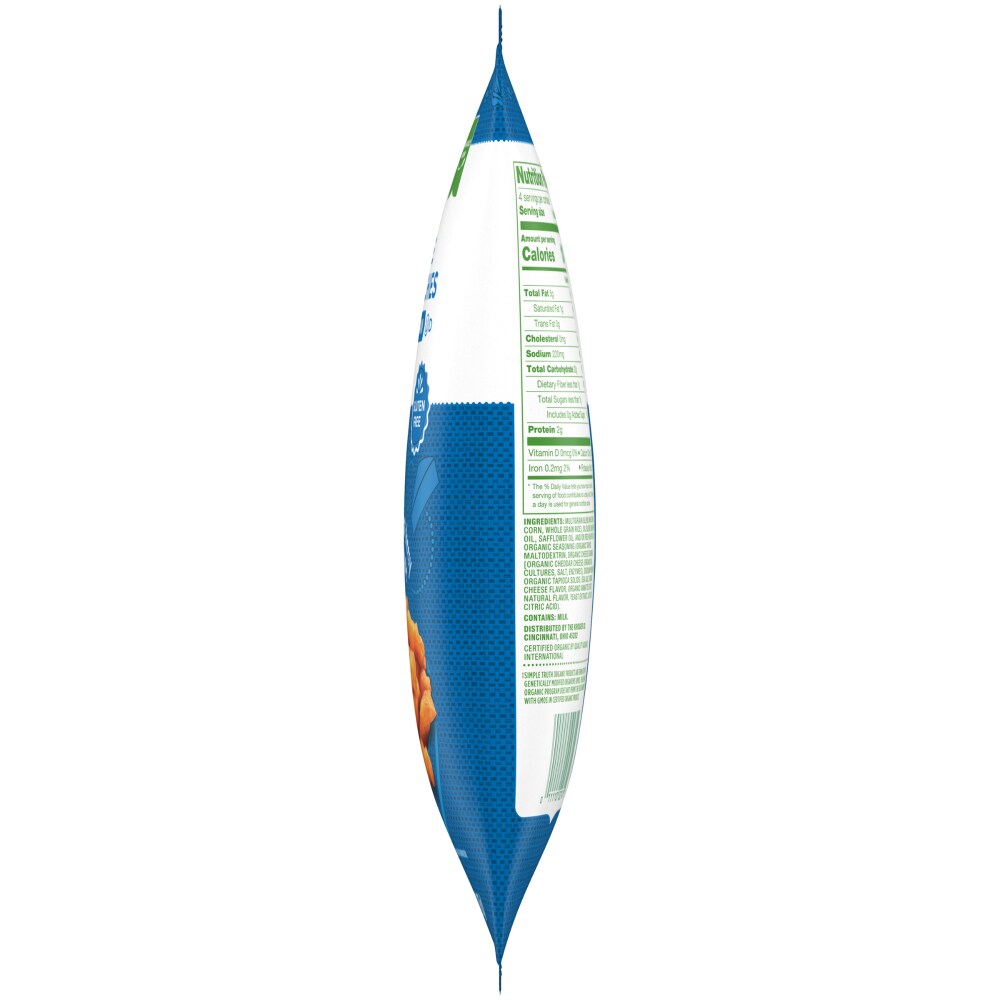 Simple Truth Organic™ Multigrain Cheese Crunchies
---
Q: Why are our Simple Truth Organic™ Cheese Crunchies the grown up snack you've been craving?
A: With their big, bold crunch and great, cheesy flavor, these crunchies are the perfect match for your munchies. Made from whole grains and cheddar cheese, and free from artificial flavors or colors, they're an easy, cheesy snack you can feel good about!
It's the Simple TruthEasy to find, understand and afford, Simple Truth from Kroger makes enjoying organic, natural and wellness products simply...better. All items are Free Fromover one hundred artificial preservatives and ingredients so you can feel better about the delicious goodness that's in the food you serve your family.
---