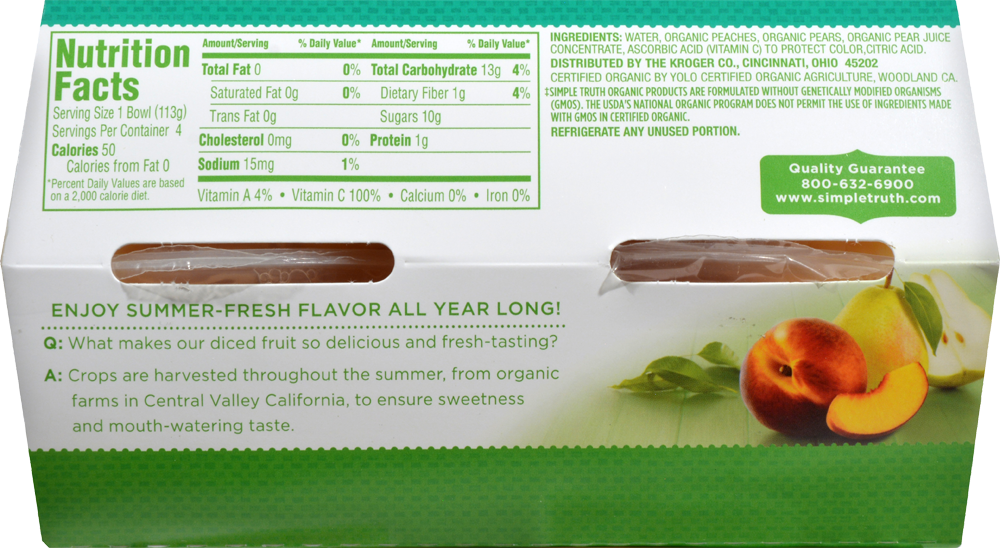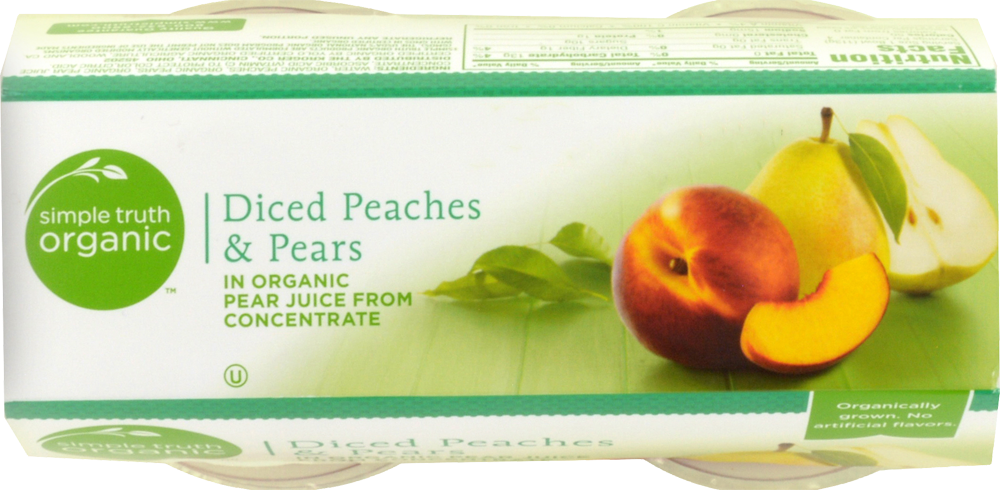 Simple Truth Organic™ Diced Peaches & Pears Bowls 4 Count
---
Enjoy summer-fresh flavor all year long!
Q: What makes our diced fruit so delicious and fresh-tasting?
A: Crops are harvested throughout the summer, from organic farms in Central Valley California, to ensure sweetness and mouth-watering taste.
Simple Truth Organic™ products are formulated without genetically modified organisms (GMOs). The USDA''s National Organic Program does not permit the use of ingredients made with GMOs in Certified Organic products.
---