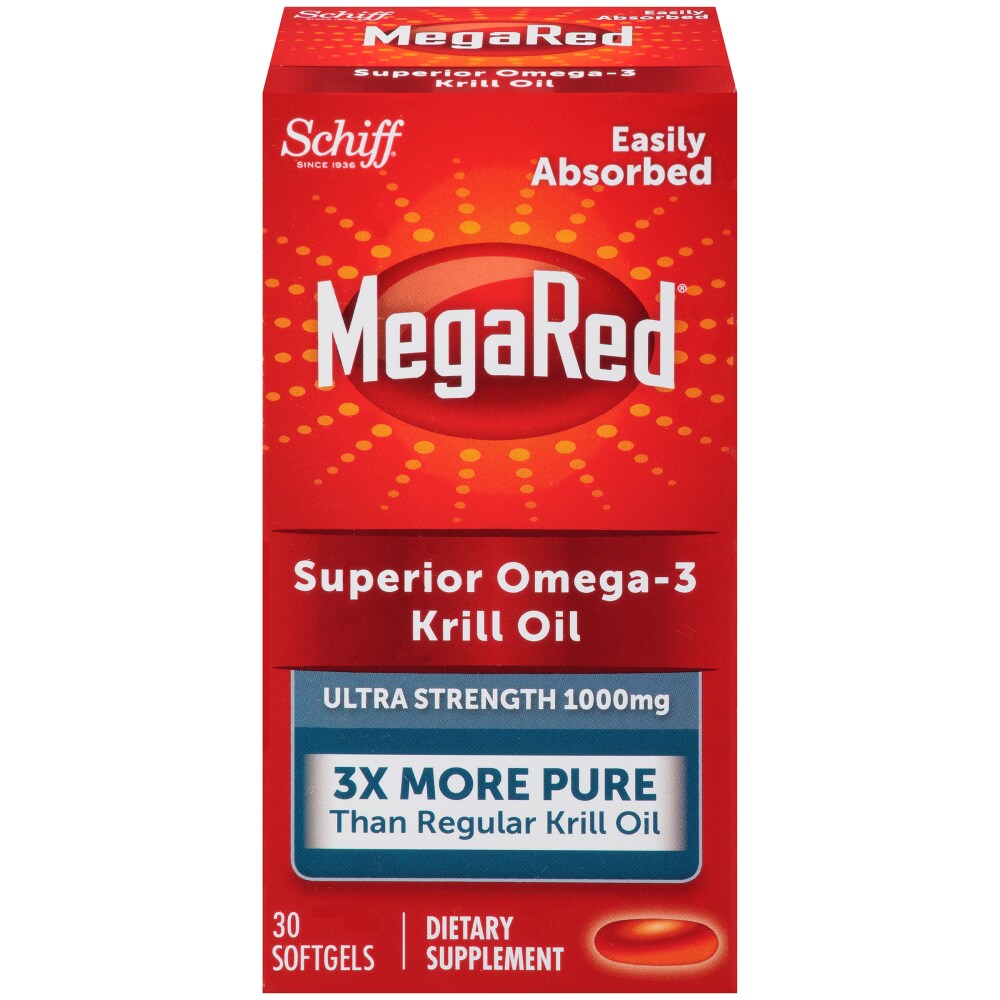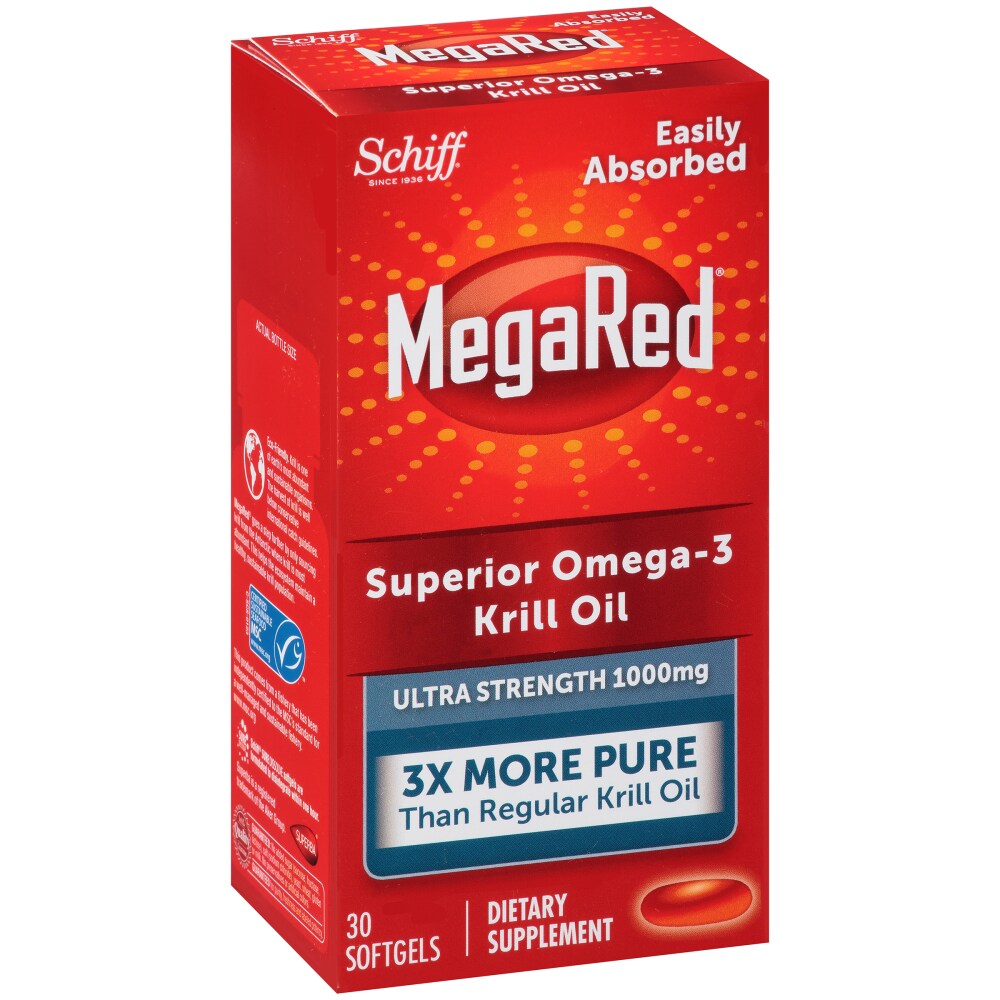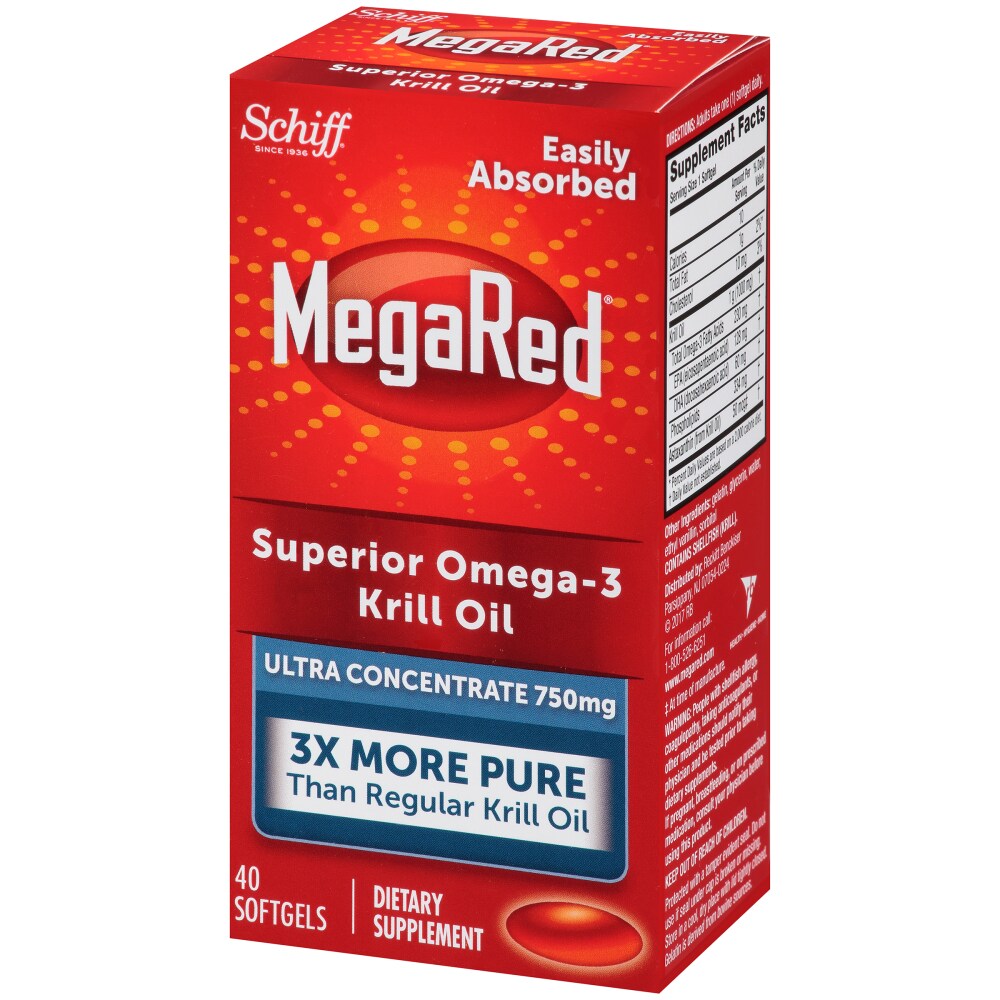 Schiff MegaRed Superior Omega-3 Ultra Strength Softgels 1000mg
---
PurityMegaRed is 3X More Pure than regular krill oil. Salts and other impurities are removed to provide the purest krill oil on the market. You can see the difference with a lighter, more translucent softgel. Absorption. MegaRed Omega-3 Krill Oil is carried in phospholipid form, the same as your body's cell membranes. This allows MegaRed to be easily recognized and utilized, allowing for easy absorption. No Fishy Aftertaste MegaRed uses Sure Dissolve softgels which are formulated to disintegrate within one hour. The krill oil easily mixes in your stomach so it doesn't leave an unpleasant aftertaste that you can experience with fish oil.
3X More Pure Than Regularu Krill Oil
Dietary Supplement
Certified Sustainable Seafood MSC
*These statements have not been evaluated by the Food and Drug Administration. This product is not intended to diagnose, treat, cure, or prevent any disease.
---