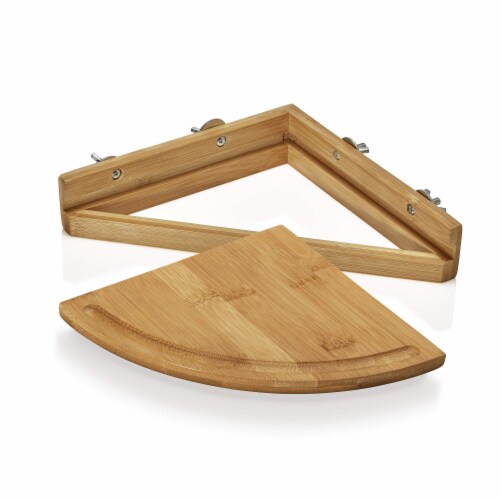 Hover to Zoom
Hover to Zoom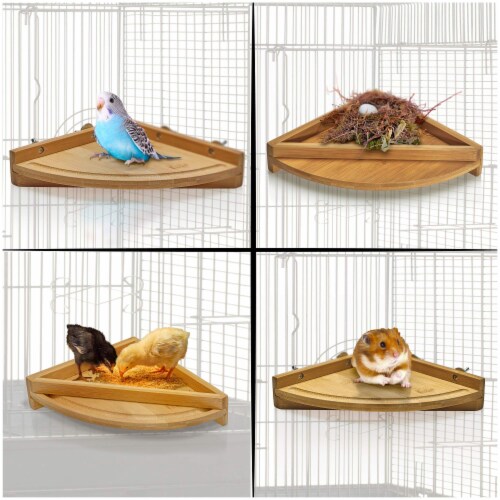 Hover to Zoom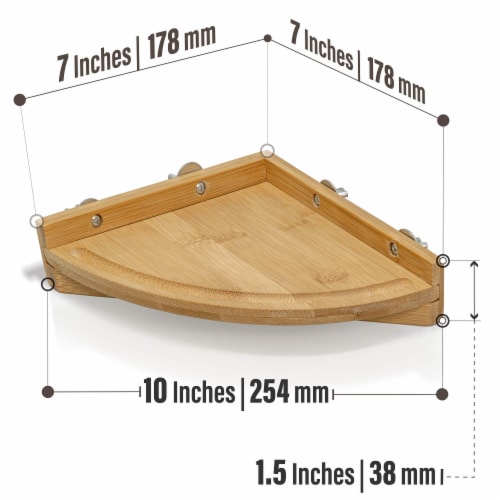 Hover to Zoom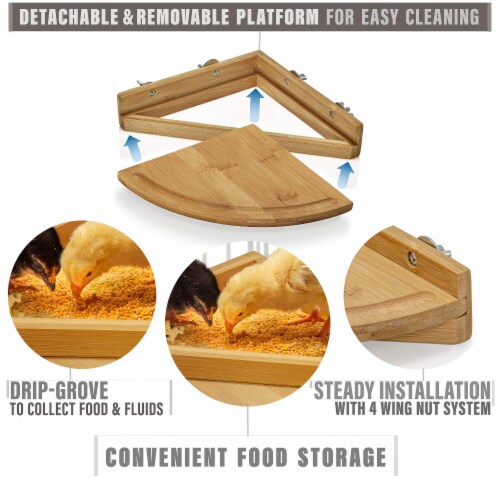 Hover to Zoom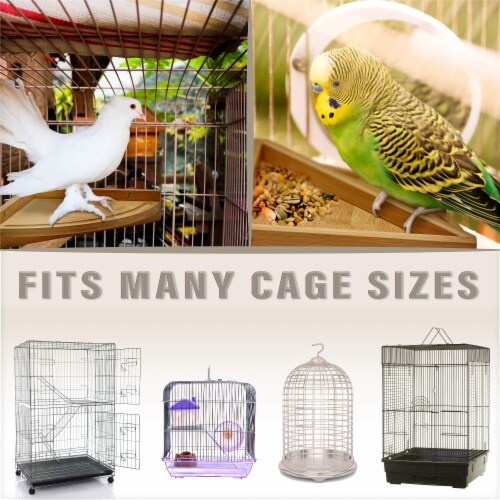 Hover to Zoom
Prosumers Choice Bird Perch Tray Stand - Natural Bamboo for Avian Pets
7.48 H 7.48 L 9.84 W
UPC: 0080806801424
Product Details
Brand: Prosumer's Choice
Features:
DUAL-FUNCTIONING PET PLATFORM: Safe, innovative bamboo perch that doubles as a feeder stand with a convertible triangular rack for a bird or small animal. This can be used with any small pet and it easily converts into a feeding tray that stores food.
DETACHABLE CAGE STAND: Lightweight, practical, and efficient use of your pet cages corner space, offering spacious 7-inch width for animal comfort. This stand makes it easy to pull out and clean, or quickly reattach with a snap.
EASY-TO-CLEAN TRAY: Detachable bamboo tray you can pull out and snap back into the frame for quick, simple cleanup. The detachable main stage features a grooved trap to keep scraps, droppings, liquids, and other waste at bay.
HATCHBOARD: You can even use it as a nesting area during breeding season when birds build their hatching nests, hatch boards, or chick nest beds.
SIMPLE INSTALLATION: Four built-in bolts and wingnut screws for easy installation in pet and bird cages, so the bamboo tray stays in place. Disassemble in seconds for easy rinsing and wiping.
---