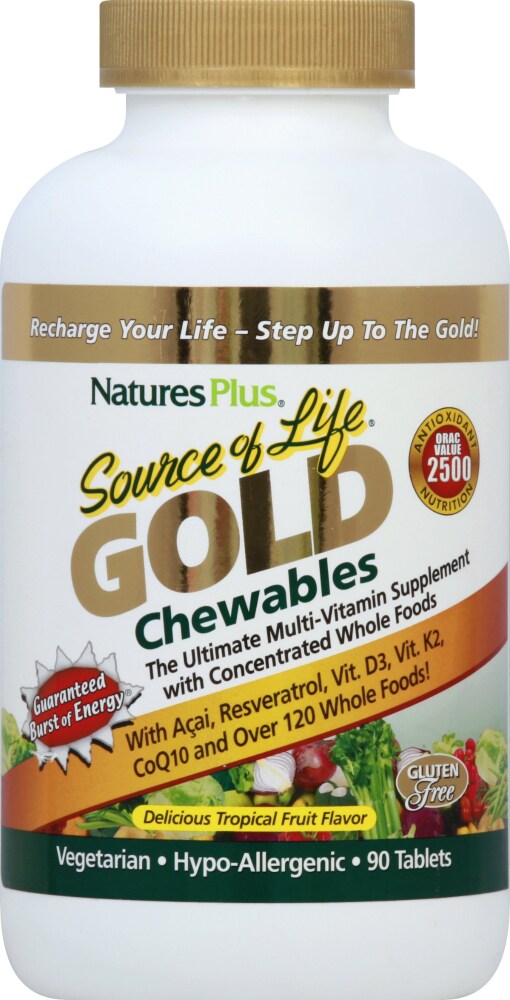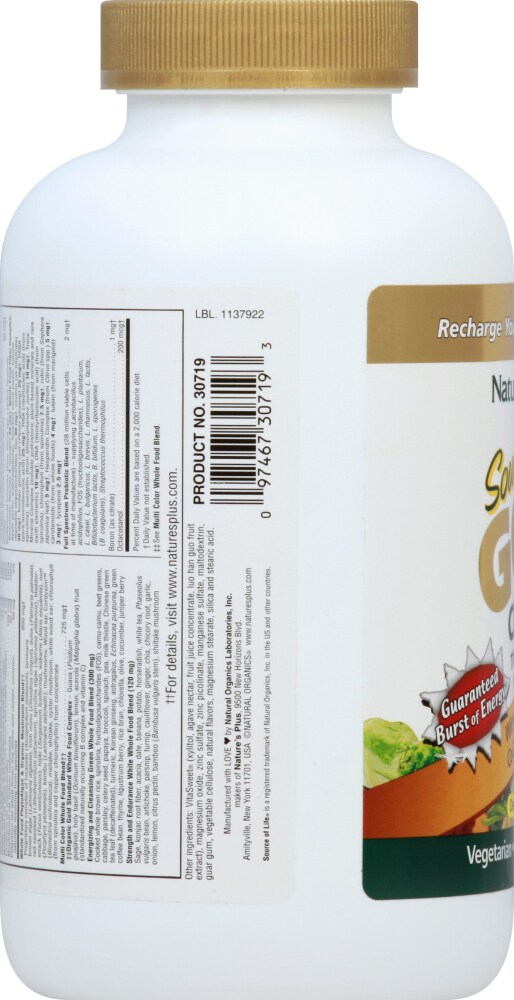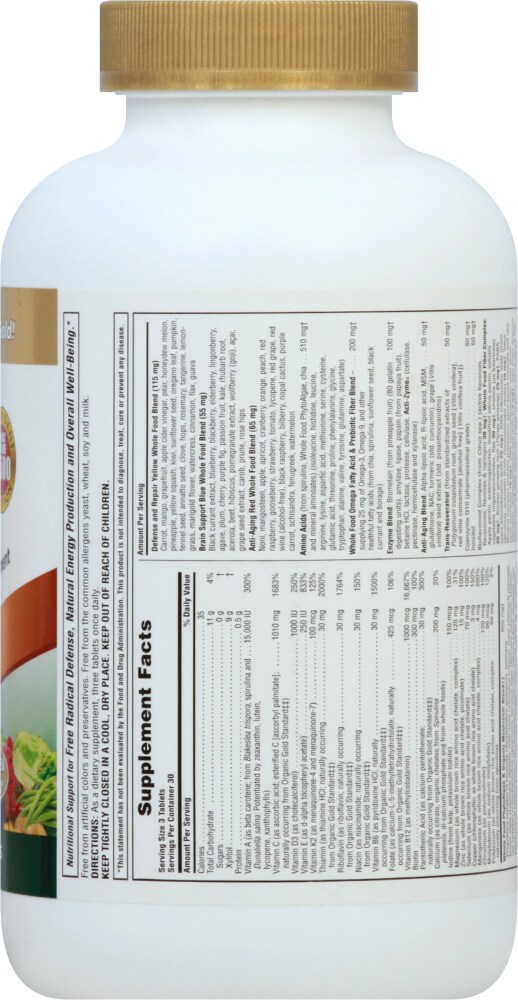 Nature's Plus Source of Life GOLD Chewable Tropical Fruit Multi-Vitamin
---
Source of Life® GOLD is now the gold standard for whole food-based multivitamin supplementation. With revolutionary new all-natural ingredients and more Energizing, Antioxidant, and Anti-Aging power than ever before, Source of Life Gold will change your life with an unparalleled Burst of Life and Burst of Health! Source of Life Gold Chewables retain the innovative features, high quality and guaranteed potency of the Source of Life Gold line of supplements.
Source of Life GOLD Chewables deliver all of the outstanding wholesome nutrition found exclusively in Source of Life Gold products. As with Source of Life Gold Liquid, these irresistible chewables turn daily supplementation into an exciting, flavor-filled experience. Delicious mango and mouthwatering pineapple highlight a tropical fruit blend so sumptuous, it''s irresistible!
*These statements have not been evaluated by the Food and Drug Administration. This product is not intended to diagnose, treat, cure, or prevent any disease.
---