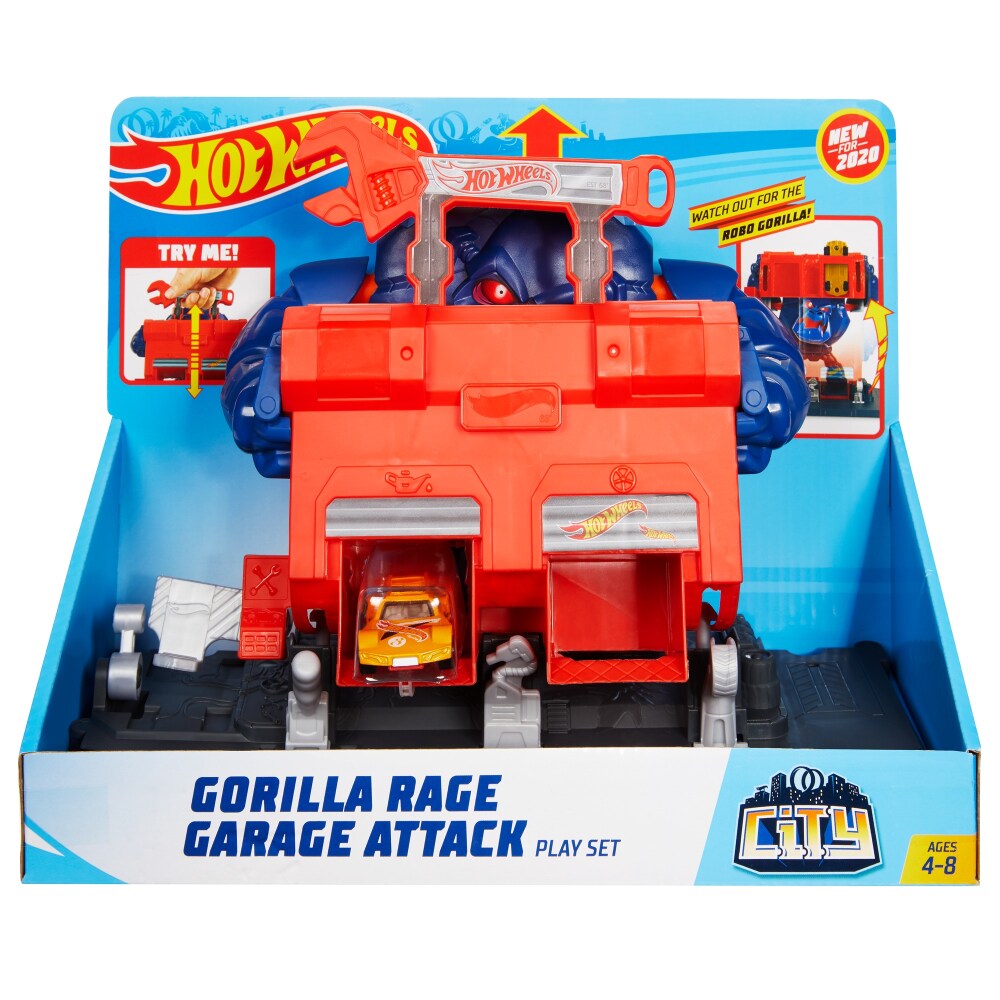 Mattel Hot Wheels® City Nemesis gator Garage Attack™ Play Set
Each exciting set provides storytelling play as kids play the hero and use their Hot Wheels® cars to battle and stunt to save the day. Battle the alligator hiding in the Gator Garage Attack™ Play Set, defeat the bat hiding in the abandoned house, and don't get caught by the swinging spider in the park! Down at the dock you'll have to escape the tentacles of the giant octopus and beware the giant scorpion's sting at the drive-thru restaurant! Each of these 5 Hot Wheels™ City sets connects to other Hot Wheels™ City sets and is compatible with orange track, too. Includes one Hot Wheels® vehicle.
Model: FNB06
Age Range: 4-8 Years
In-Package Dimensions: 9.0 Inch x 5.63 Inch x 12.0 Inch
In-Package Weight: 1.12 Pound
⚠ Warning: This product contains small parts and could be a choking hazard for children under the age of 3.
---