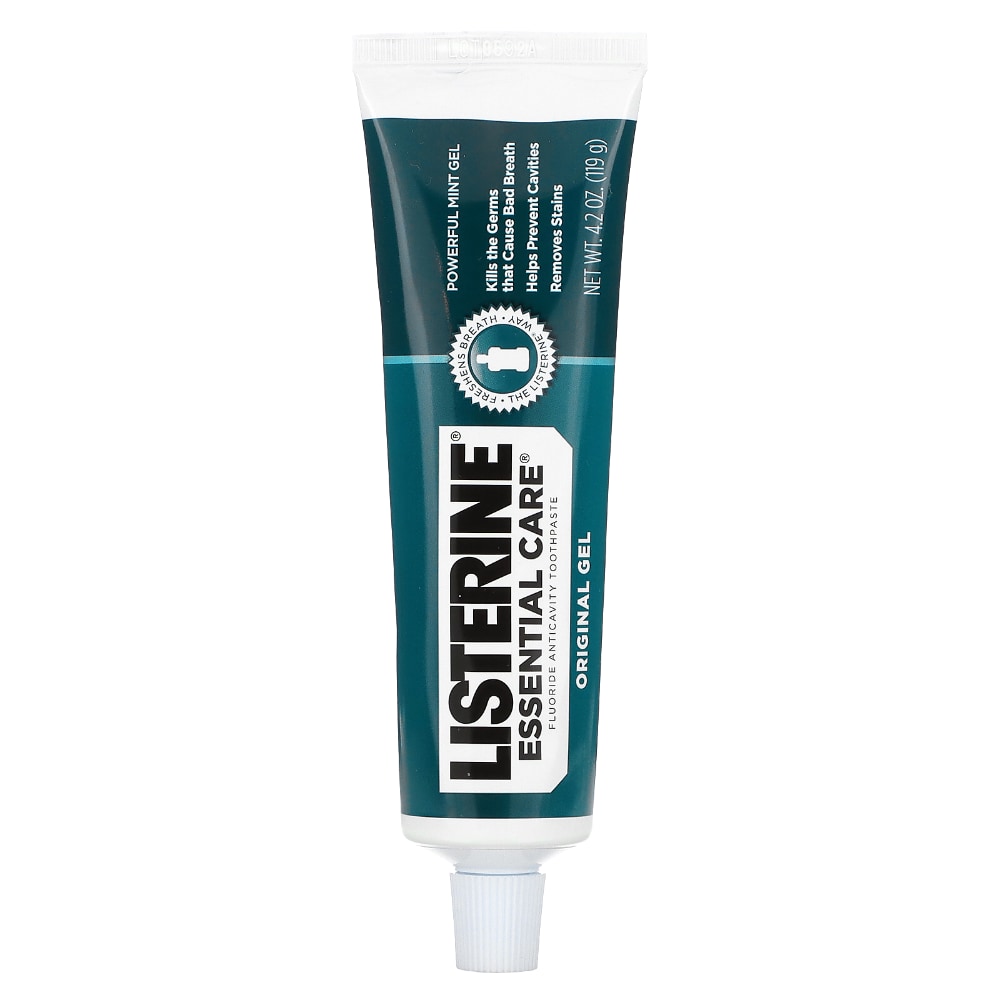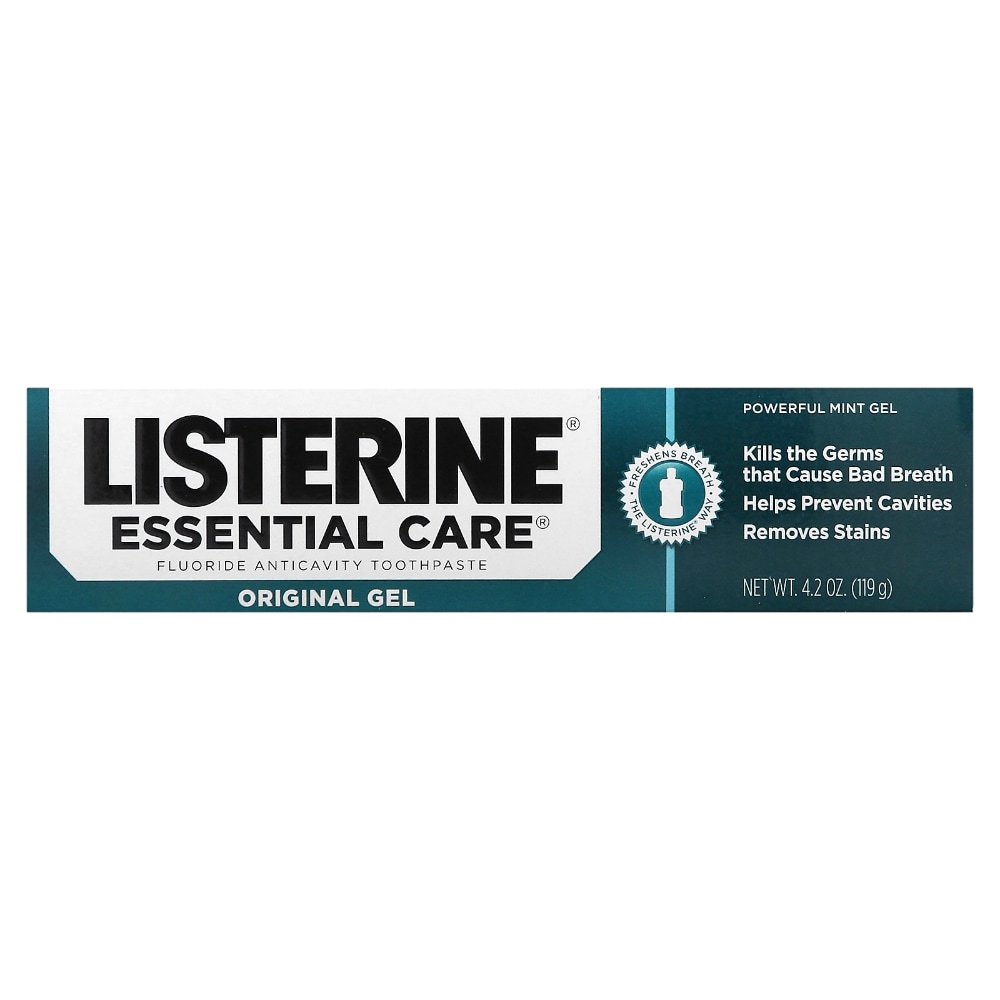 Listerine Essential Care Powerful Mint Gel Toothpaste
---
Clean and protect your teeth with Listerine Essential Care Powerful Mint Original Gel Toothpaste. The gel formula restores enamel, strengthens your teeth, and helps prevent cavities and tooth decay. It also kills millions of germs that cause bad breath, leaving your breath fresh and clean. With regular use it removes stains from your teeth, revealing a whiter, healthier-looking smile. The invigorating Powerful Mint flavor leaves your mouth feeling fresh.
Kills The Germs That Cause Bad Breath
Helps Prevent Cavities
Removes Stains
Freshen Breath The Listerine Way
Original Gel
Fluoride gel toothpaste cleans teeth and helps prevent cavities while killing the germs that cause bad breath. Regular use as part of an oral care routine reveals a whiter, healthier smile.
---