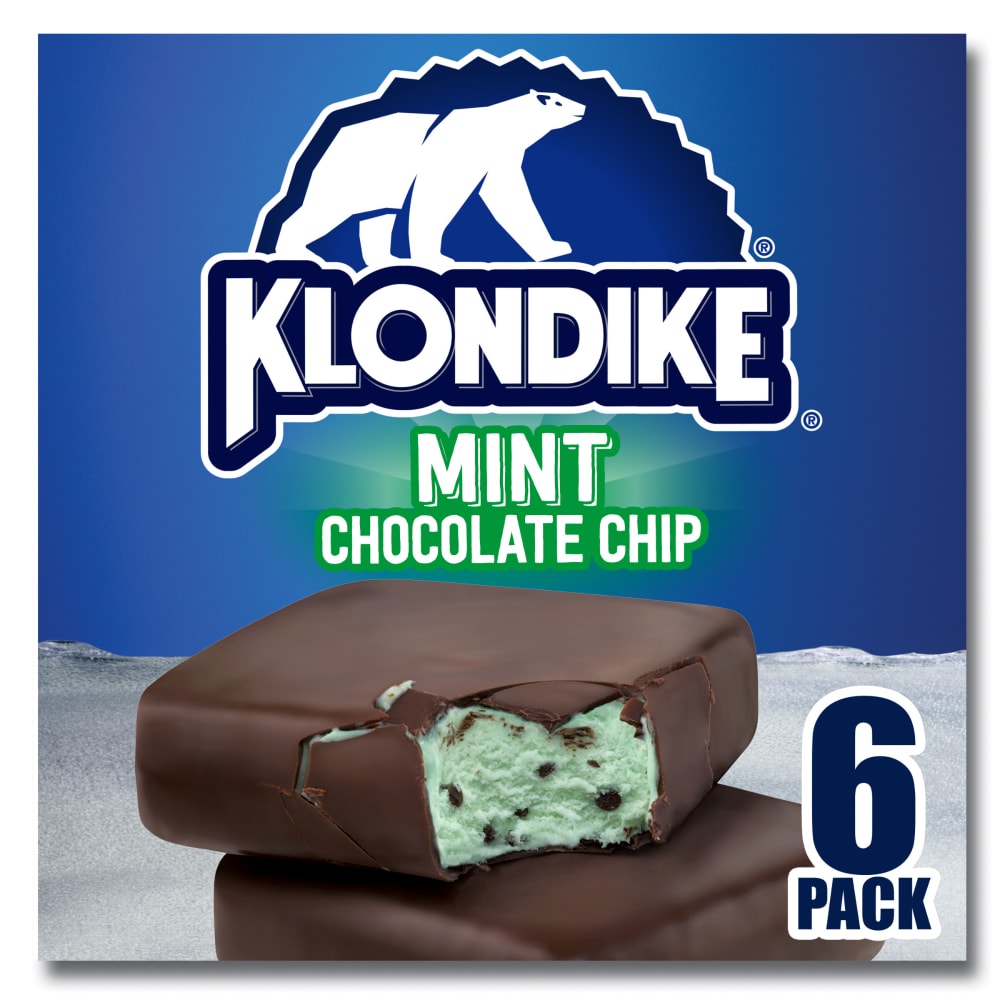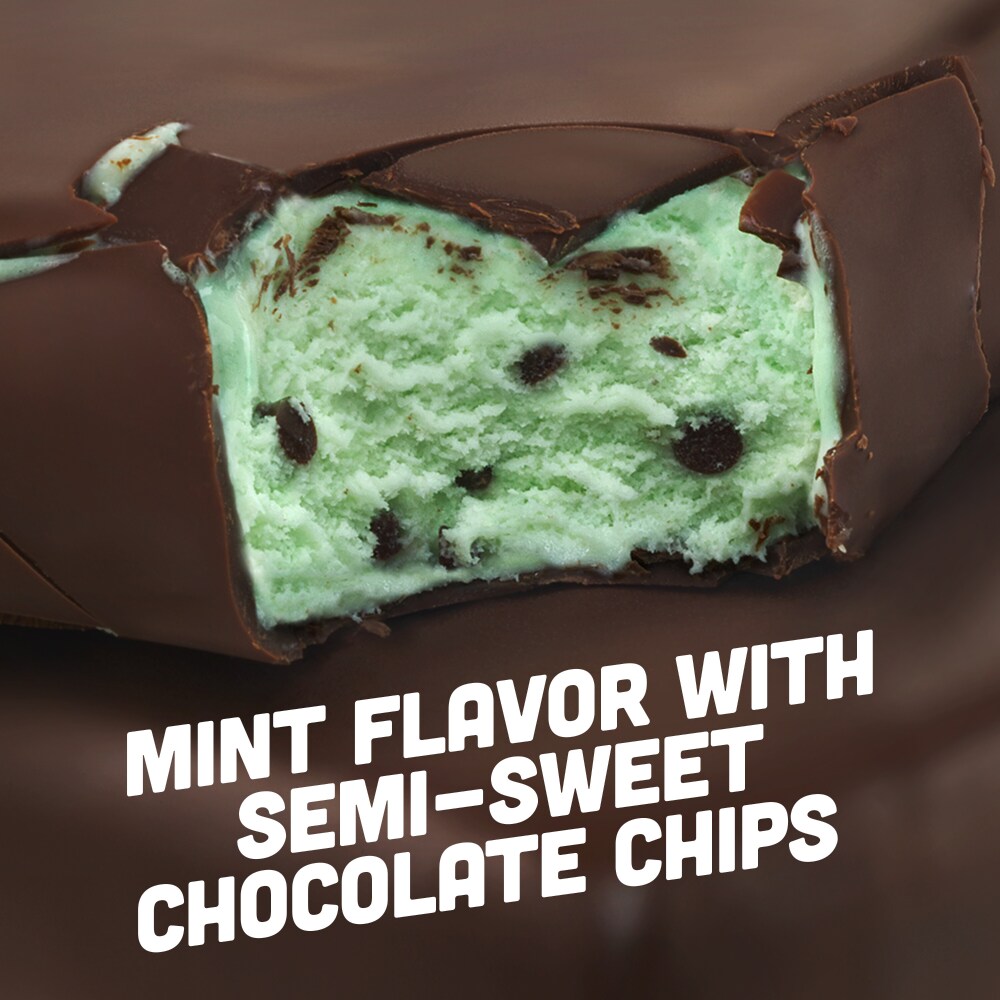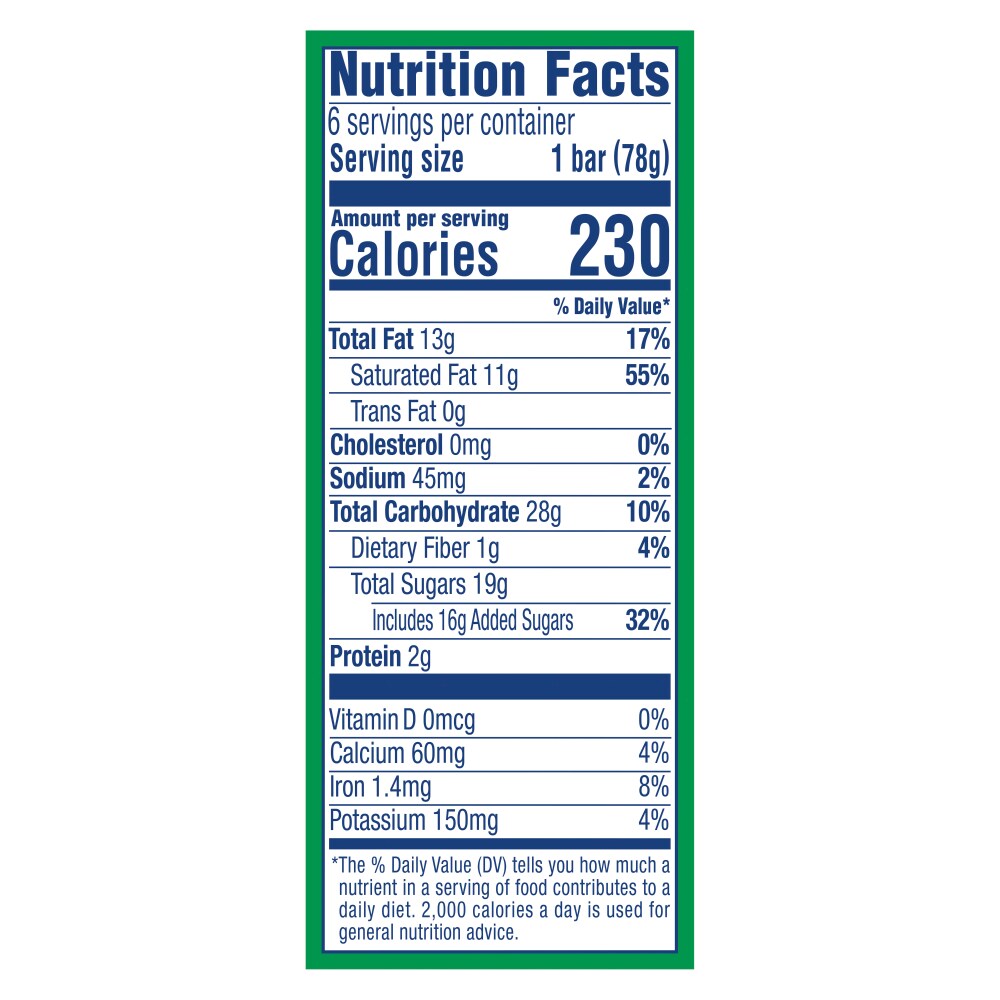 Klondike Mint Chocolate Chip Ice Cream Bars
6 ct / 4 fl oz
UPC: 0007585613901
Purchase Options
Located in Aisle 21 in Your Store
---
Creamy mint ice cream mixed with decadent semi-sweet chocolate chips, enrobed in a dark chocolatey coating. Well hello, you mesmerizing green beauty. You're so cool, so classic. And what a sweet dark brown gown you're wearing! How very chocolatey of you... Klondike Mint Chocolate Chip ice cream bars are the perfect combination of mint ice cream and semi-sweet chocolate chips, deliciously surrounded by a dark chocolatey coating.
You know it's a Klondike ice cream bar when you open that silver foil, and hear the "crack" as you bite into its chocolatey shell, which holds in all of that delicious, ice-creamy goodness. This piece of stickless, bowl-and-spoonless perfection lets you enjoy the wonderful wonders of ice cream anytime, anywhere.
Take the time to treat yourself. We know that life isn't always as easy as it should be, so reward yourself for doing that thing you just did. Klondike supports you! Have Klondike as a snack. Have it as a treat. Have it to relax. Just have it...and give your mouth some sweet satisfaction.
---