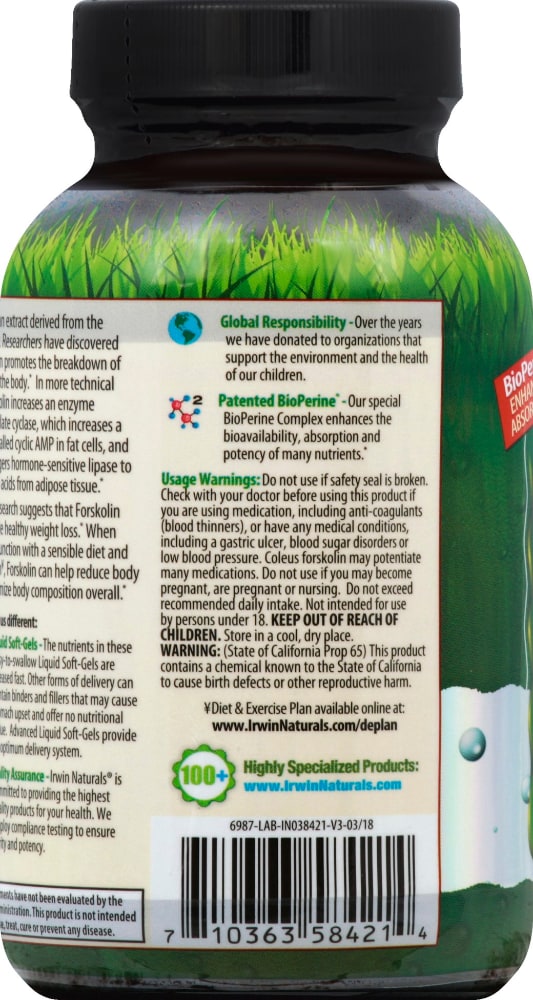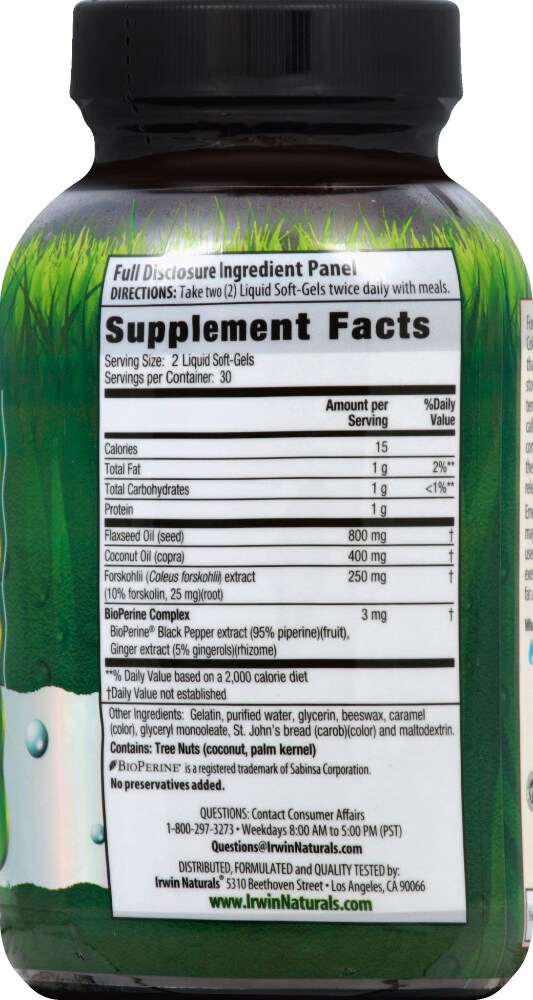 Irwin Naturals Forskolin Fat Loss Diet
Irwin Forskolin Fat Loss Diet contains forskolin - an extract derived from the Coleus plant. Researchers have discovered that forskolin promotes the breakdown of stored fat in the body.
When used in conjunction with a sensible diet and exercise, forskolin can help reduce body fat and optimize body composition overall.
Lipase Activator for Increased Fat Reduction and Healthy Weight Support
BioPerine® Enhanced Absorption
Easy-to-Swallow Liquid Softgels
No Preservatives Added
---