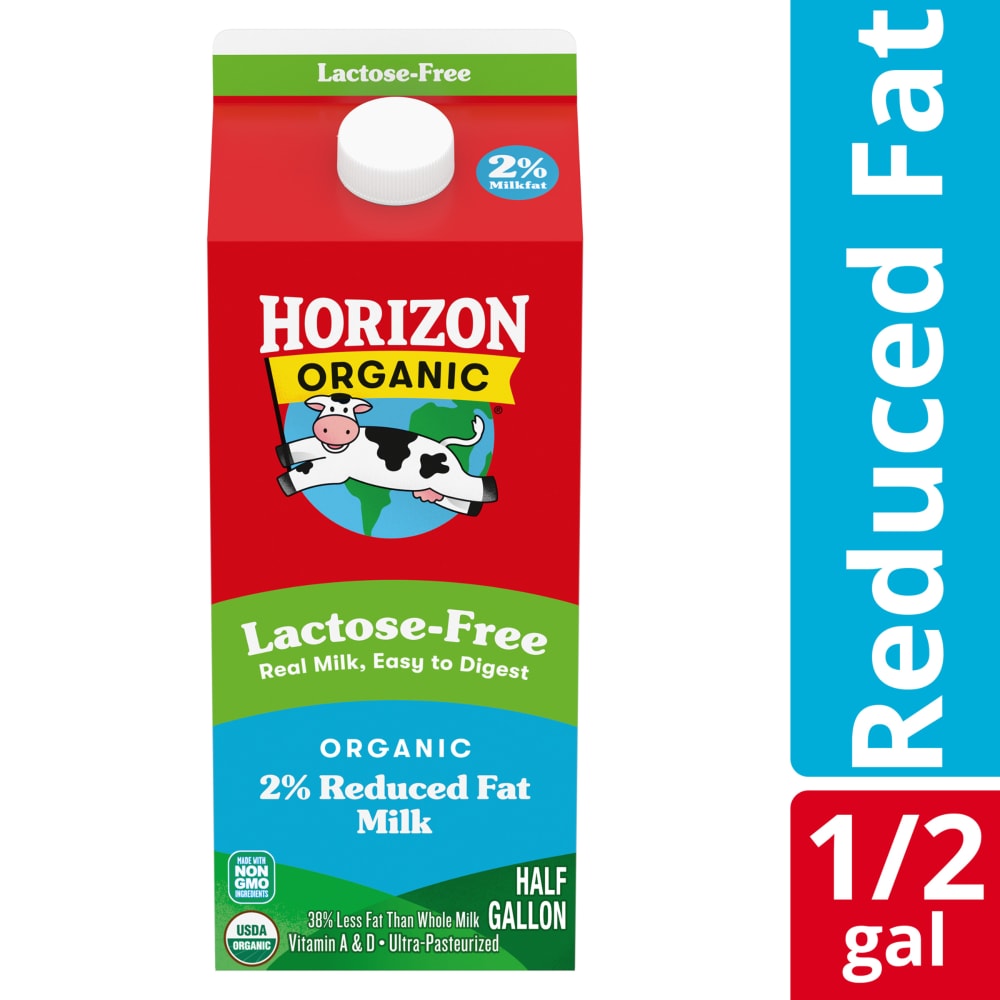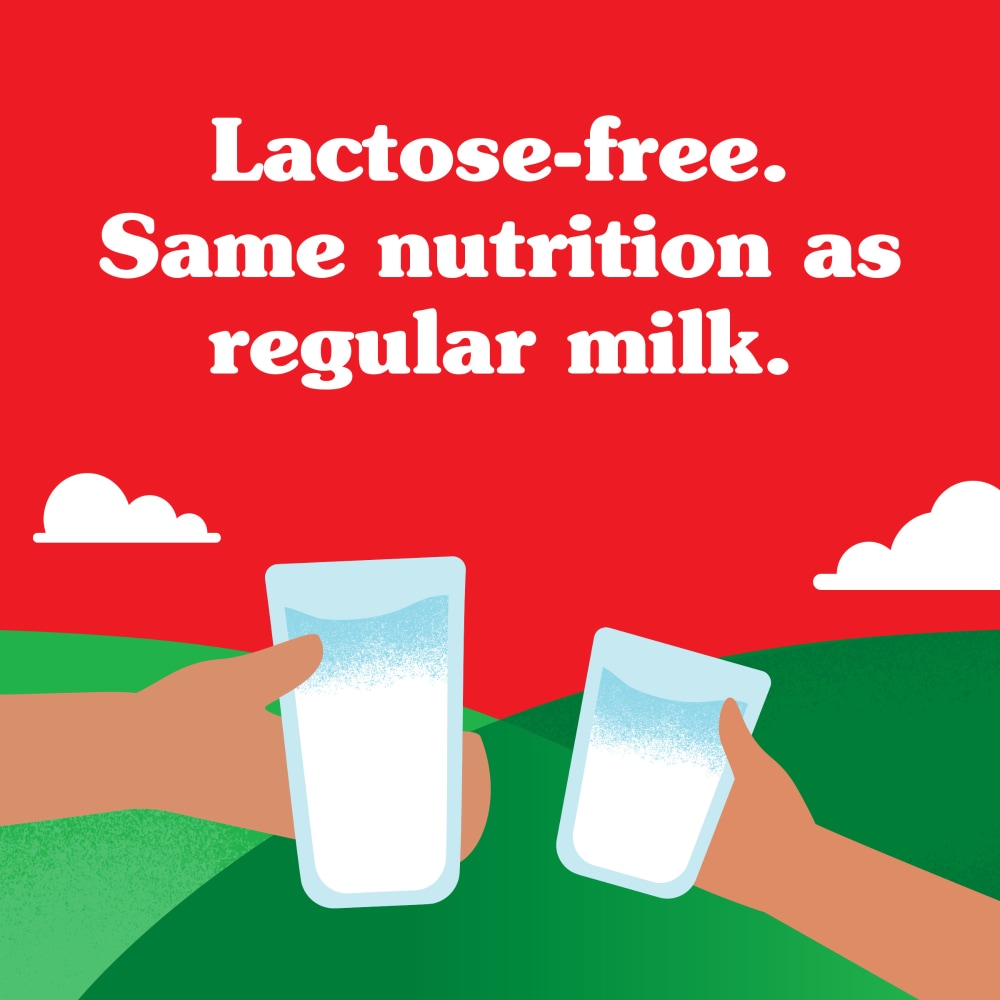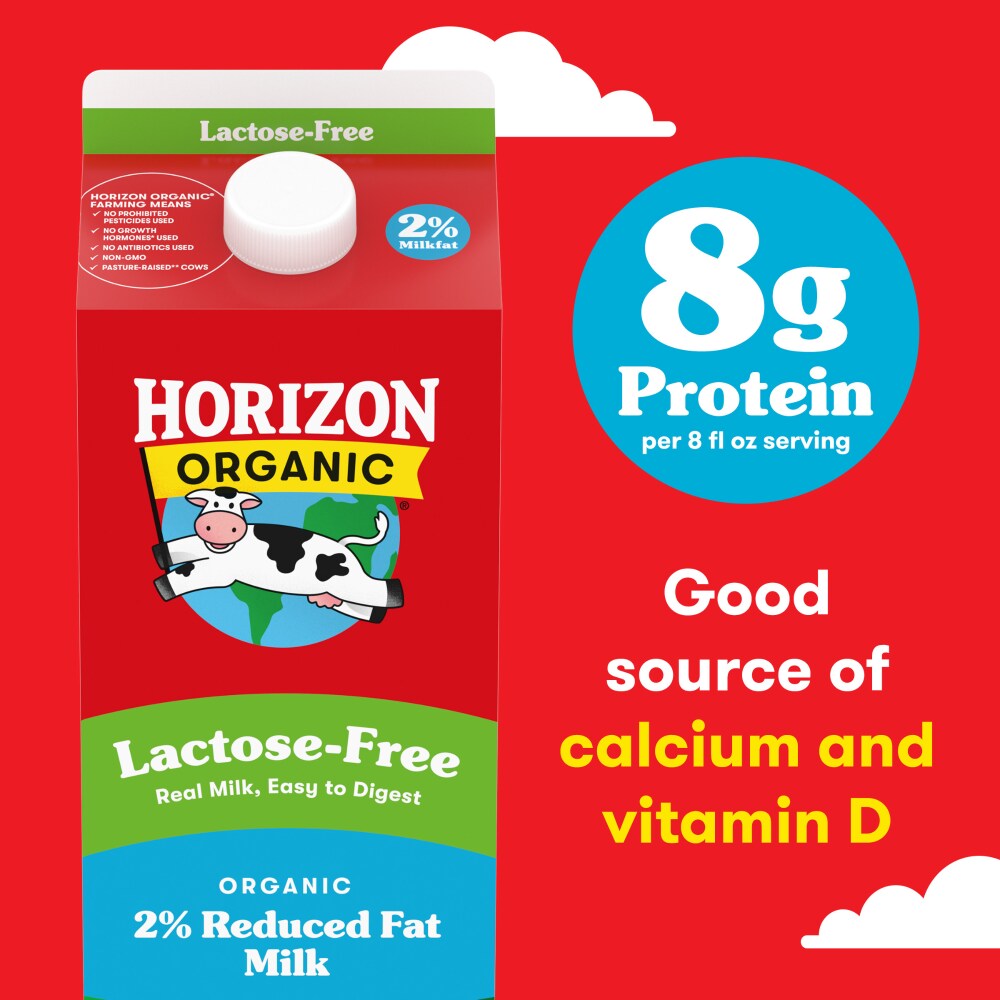 Horizon Organic Lactose-Free 2% Reduced Fat Milk
1/2 gal
UPC: 0074236526402
---
Bringing our best to your table.
We know how much you care about feeding your family because we're parents too. That's why we support the organic movement and keep our foods as wholesome as they are delicious.
Calling all busy families.
We've got you covered with good foods kids love. Count on Horizon® as part of a get-'em-ready breakfast, a quick-and-easy dinner and the lunchbox in between.
Treat your tummy right.
Our lactose-free organic milk is easy to digest for people with dairy lactose intolerance. We simply add an enzyme that breaks down the lactose naturally found in milk—so you get all the wholesome goodness you love, with no worries. Bring on the cookies!
No GMOs
We raise our cows kindly and don't use growth hormones* or antibiotics
We steer clear of artificial colors, flavors and preservatives
---