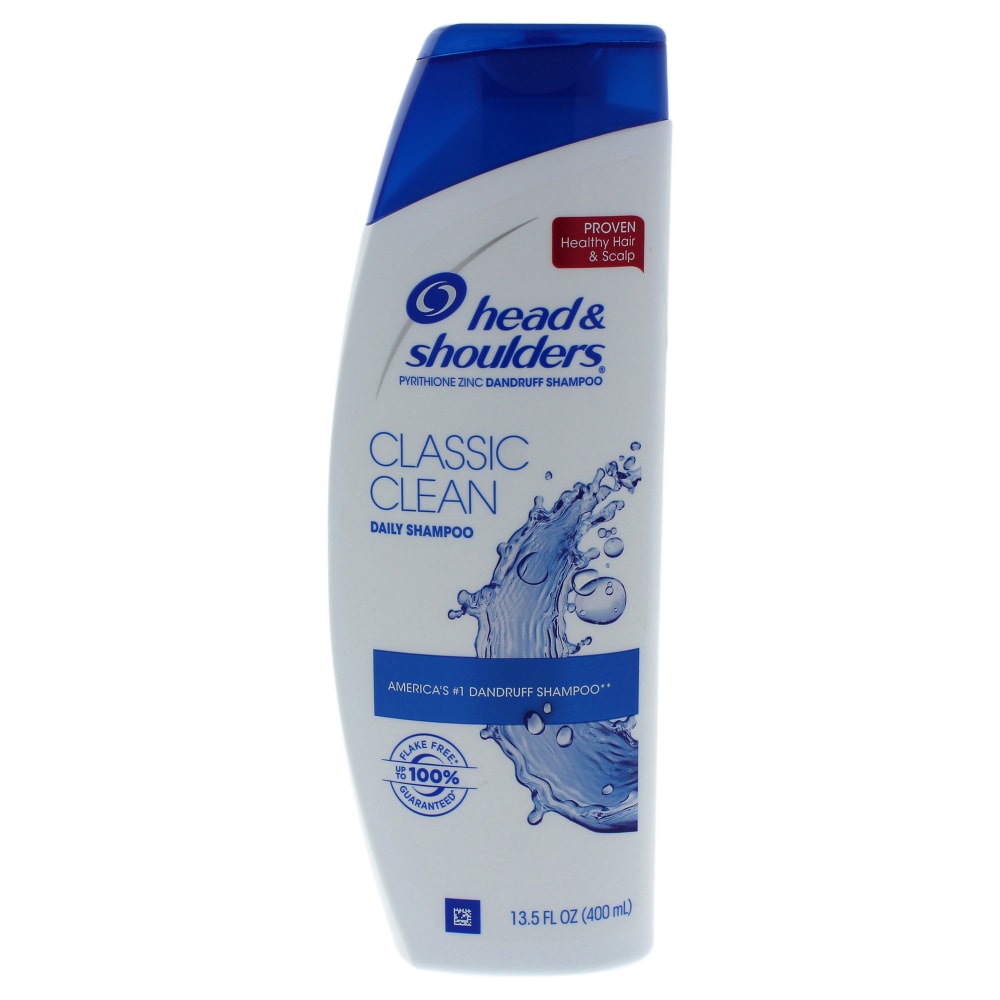 Head & Shoulders Classic Clean Anti Dandruff Shampoo
13.5 fl oz
UPC: 0003700006194
---
Head & Shoulders Classic Clean Shampoo provides proven protection from flakes, itch, oil and dryness with regular use to ensure that your scalp is at its best and your locks are 100% flake-free (from visible flakes; with regular use). Featuring a light, clean scent and powerful 3-action formula, Classic Clean Shampoo cleans, protects and moisturizes hair for a fresh feeling and vibrant look you'll love. Regular use of Head & Shoulders anti dandruff products nourish your scalp three surface layers deep to prevent dryness, flakes and itch, associated with dandruff. The Head & Shoulders collection includes clarifying shampoos, volumizing conditioners, and 2 in 1 combos, so you can introduce dandruff treatment to every step of your hair care routine. With a pH-balanced formula, you can count on Head & Shoulders to combat seborrheic dermatitis, and other irritable and itchy scalp conditions associated with dandruff.
CLINICALLY PROVEN. UP TO 100% DANDRUFF PROTECTION. (*visible flakes, with regular use).
CLASSIC CLEAN: Features the light, fresh scent of Classic Clean.
---