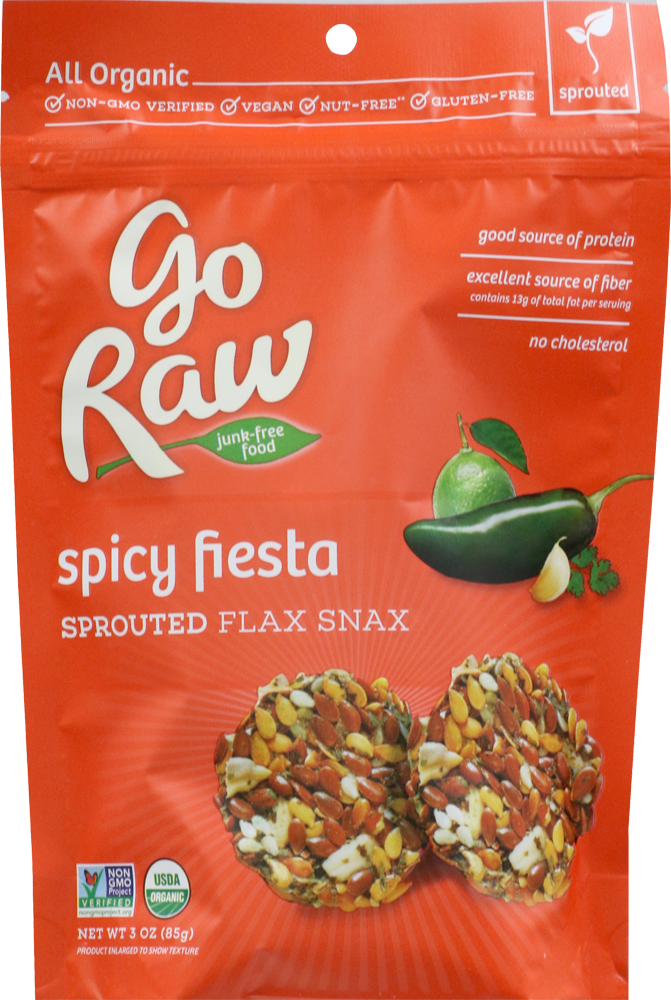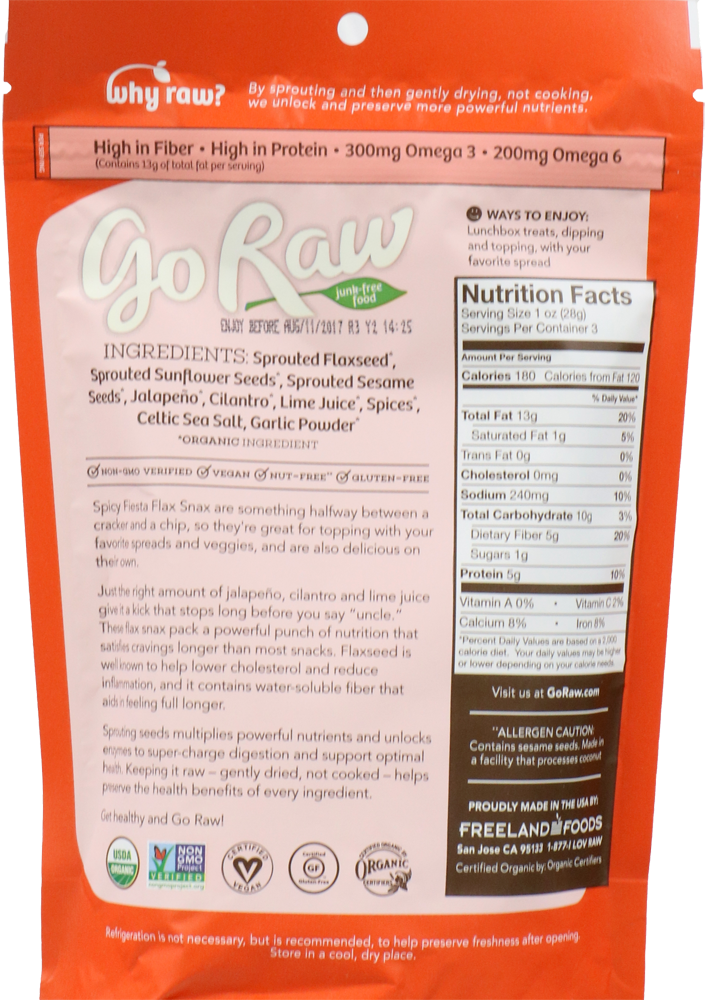 Go Raw Organic Spicy Flax Snax Crackers
---
Why Raw? By sprouting and then gently drying, not cooking, they unlock and preserve more powerful nutrients.
High in Fiber
High in Protein
300 mg Omega-3
200 mg Omega-6
Spicy Fiesta Flax Snax are something halfway between a cracker and a chip, so they're great for topping with your favorite spreads and veggies, and are also delicious on their own.
Just the right amount of jalapeno, cilantro, and lime juice give it a kick that stops long before you say "uncle." These flax snax pack a powerful punch of nutrition that satisfies cravings longer than most snacks. Flaxseed is well known to help lower cholesterol and reduce inflammation, and it contains water-soluble fiber that aids in feeling full longer.
Sprouting seeds multiplies powerful nutrients and unlocks enzymes to super-charge digestion and support optimal health. Keeping it raw - gently dried, not cooked-helps preserve the health benefits of every ingredient.
Get Healthy and Go Raw!
All Organic
Non-GMO Project Verified
Vegan
Nut and Gluten Free
Good Source of Protein
Excellent Source of Fiber
No Cholesterol
---