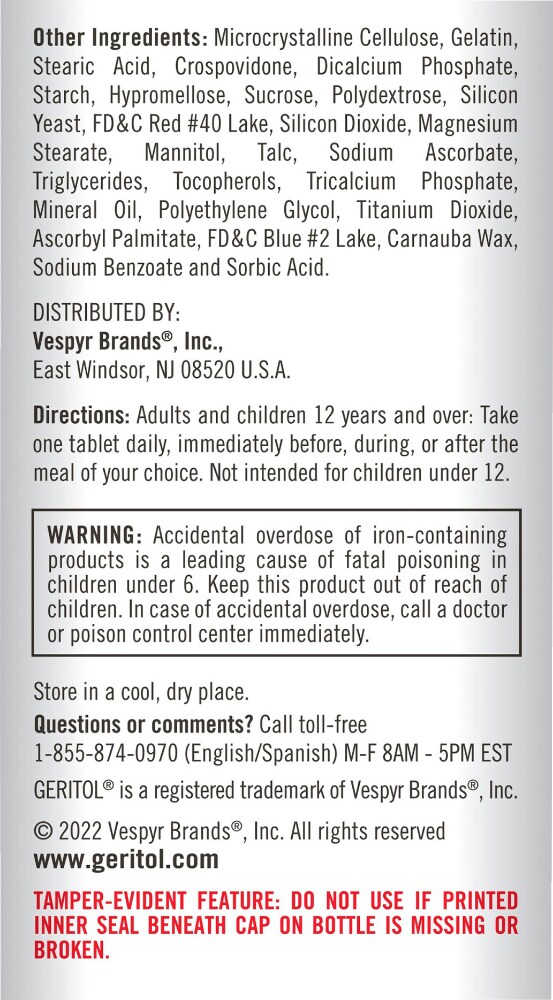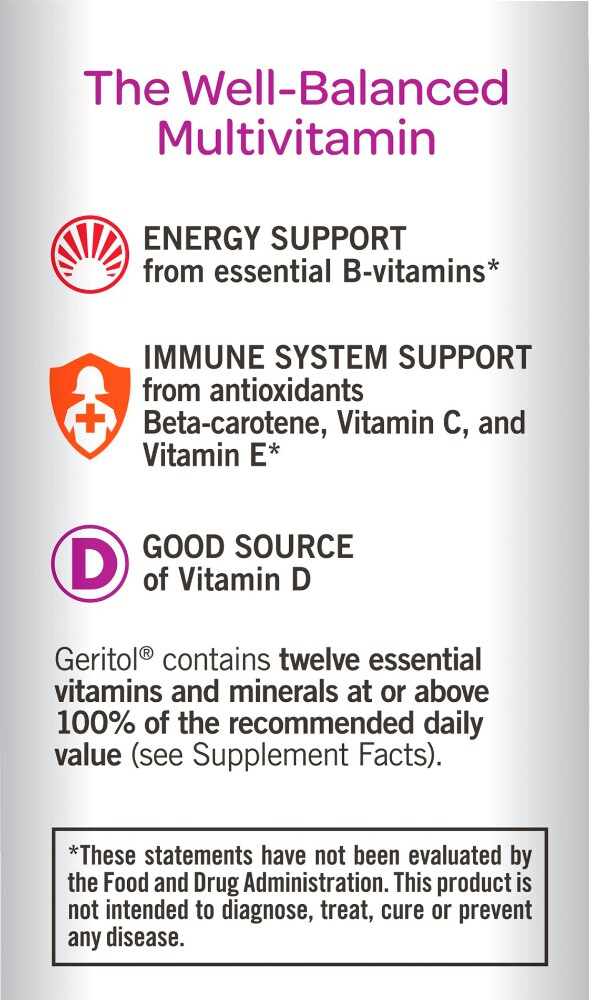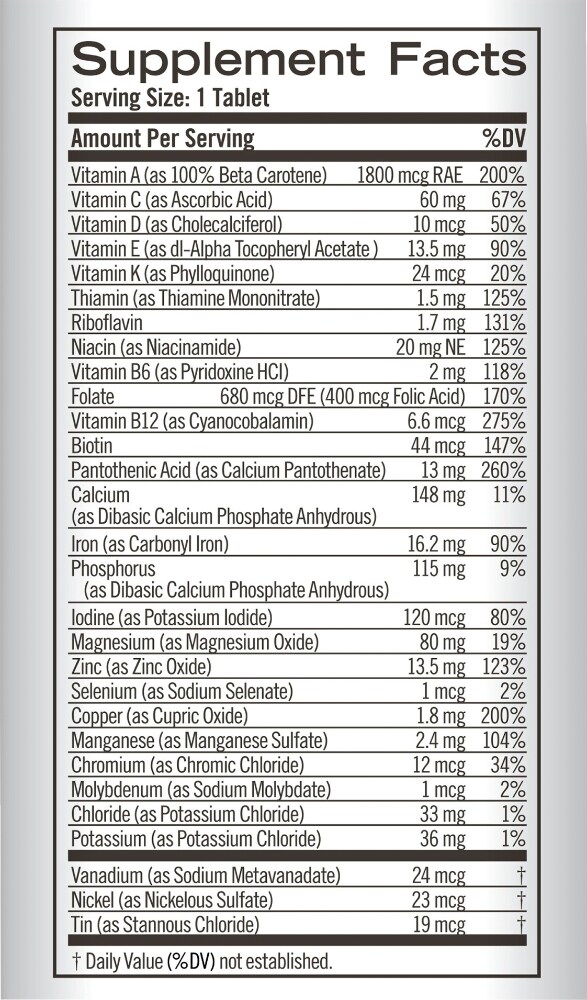 Geritol Complete Multivitamin Nutrition Support Tablets 100 Count
---
Some multivitamins contain well in excess of 100% of the recommended daily allowance but Geritol delivers just the right balance of key vitamins and minerals. Well-Balanced multivitamins can be safer for your health, which is why Geritol contains twelve essential vitamins and mineral at of close to 100% RDA.
The Well-Balanced Multivitamin
Geritol multivitamin is specially formulated with just the right vitamins in just the right amounts so you can feel your best!
Energy Support from essential B-vitamins
Immune System Support from antioxidants
Bone Health Support from Vitamin D
*These statements have not been evaluated by the Food and Drug Administration. This product is not intended to diagnose, treat, cure, or prevent any disease.
---