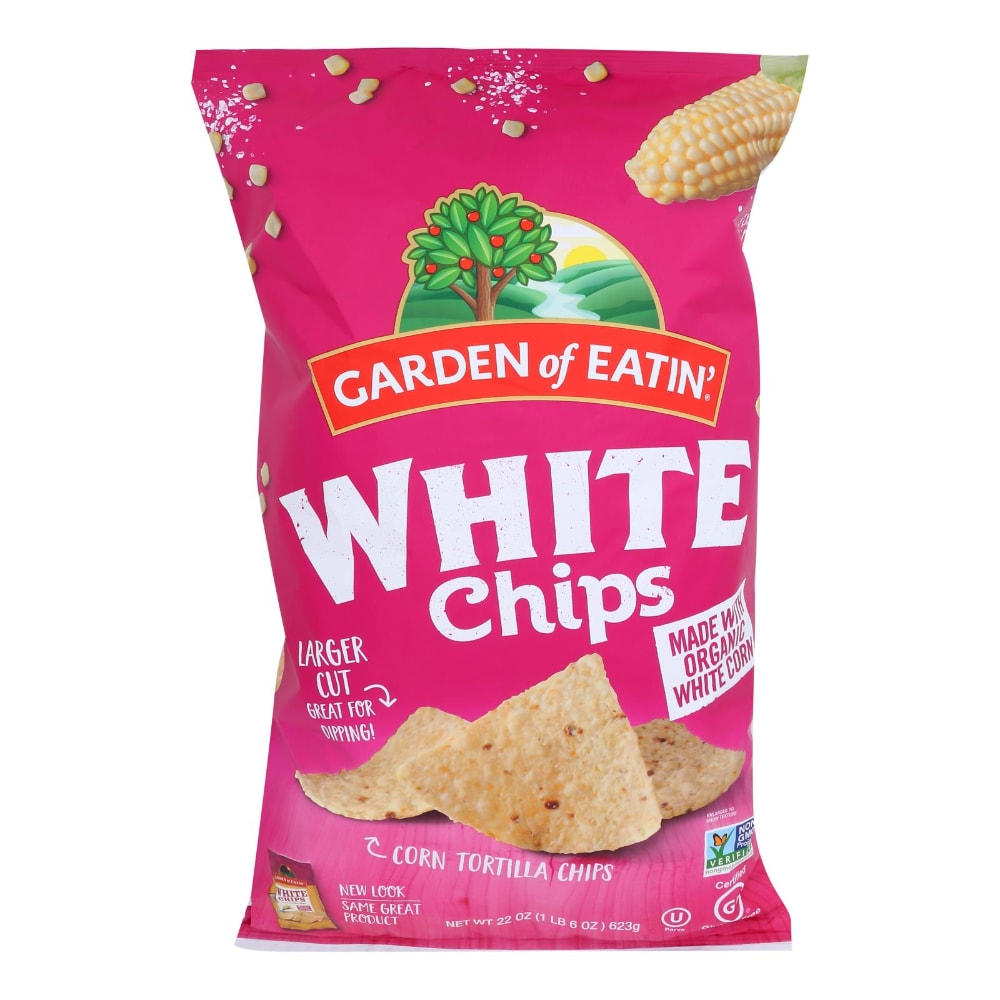 Garden of Eatin' White Corn Tortilla Chips
---
After more than 40 years of delivering wholesome goodness to our loyal customers, we're proud to offer authentic original tortilla chips, make with organic golden yellow corn. Use them for your favorite nacho recipe or satisfy your snack craving by diving right into the bag!
Each batch is carefully made to order with whole corn kernels we grind and cook. The unforgettable flavor and highest quality ingredients come from our long-time farming partners dedicated to sustainable growing and harvesting practices.
So take a departure from the ordinary snack experience and treat yourself to the classic flavor of organic yellow corn. You'll be glad you did!
Great For Dipping!
Made With Organic White Corn
Kosher
---