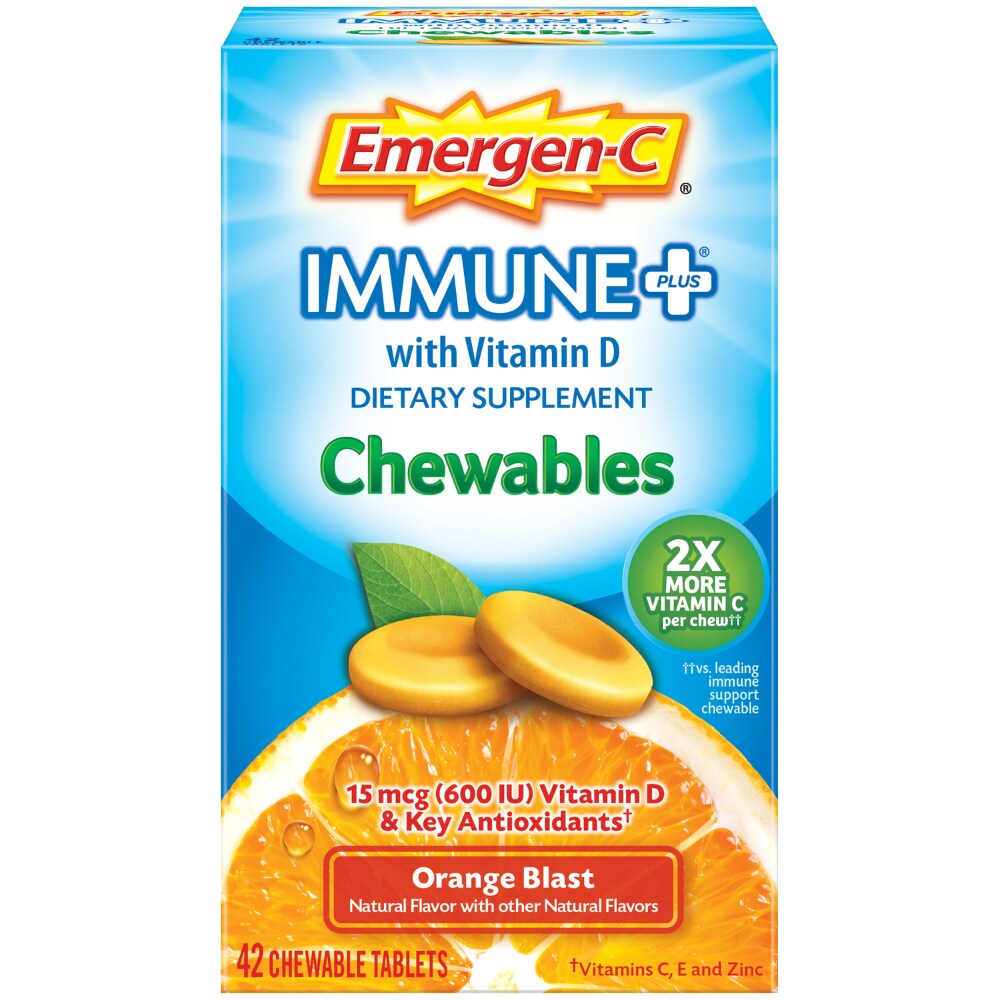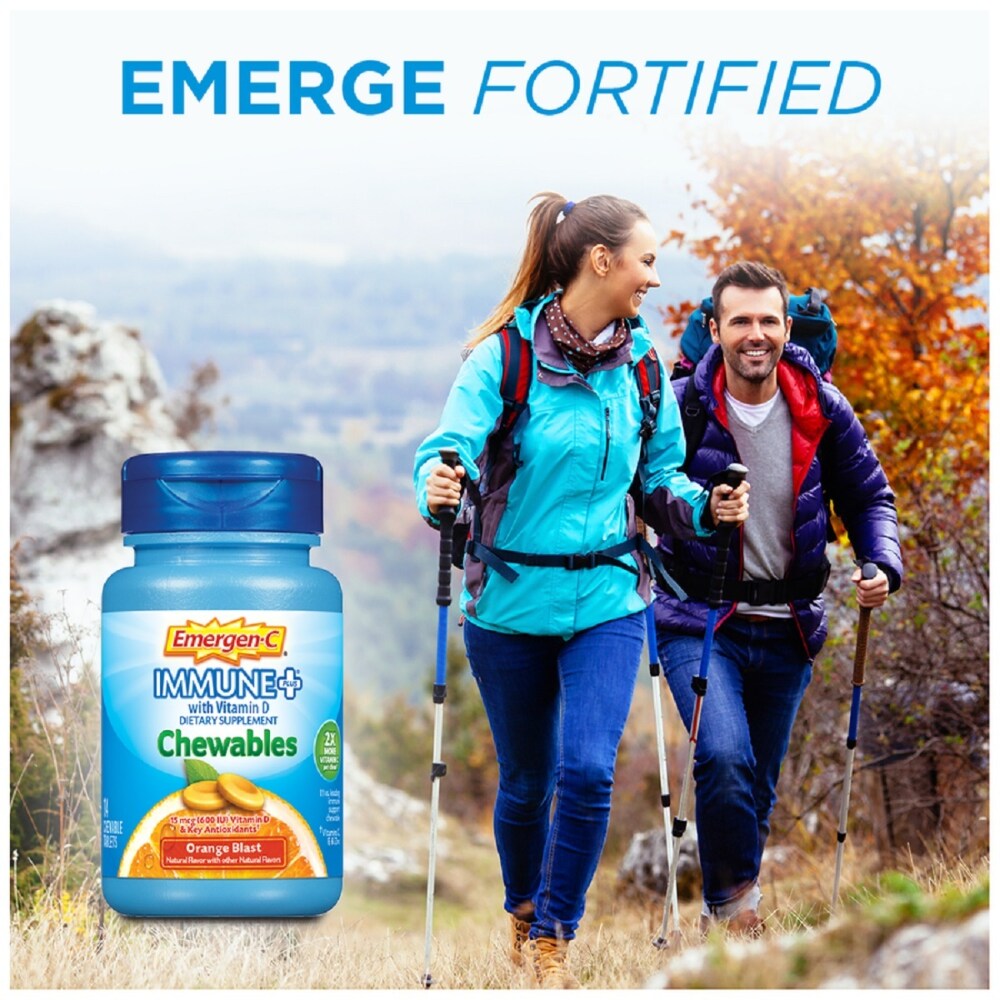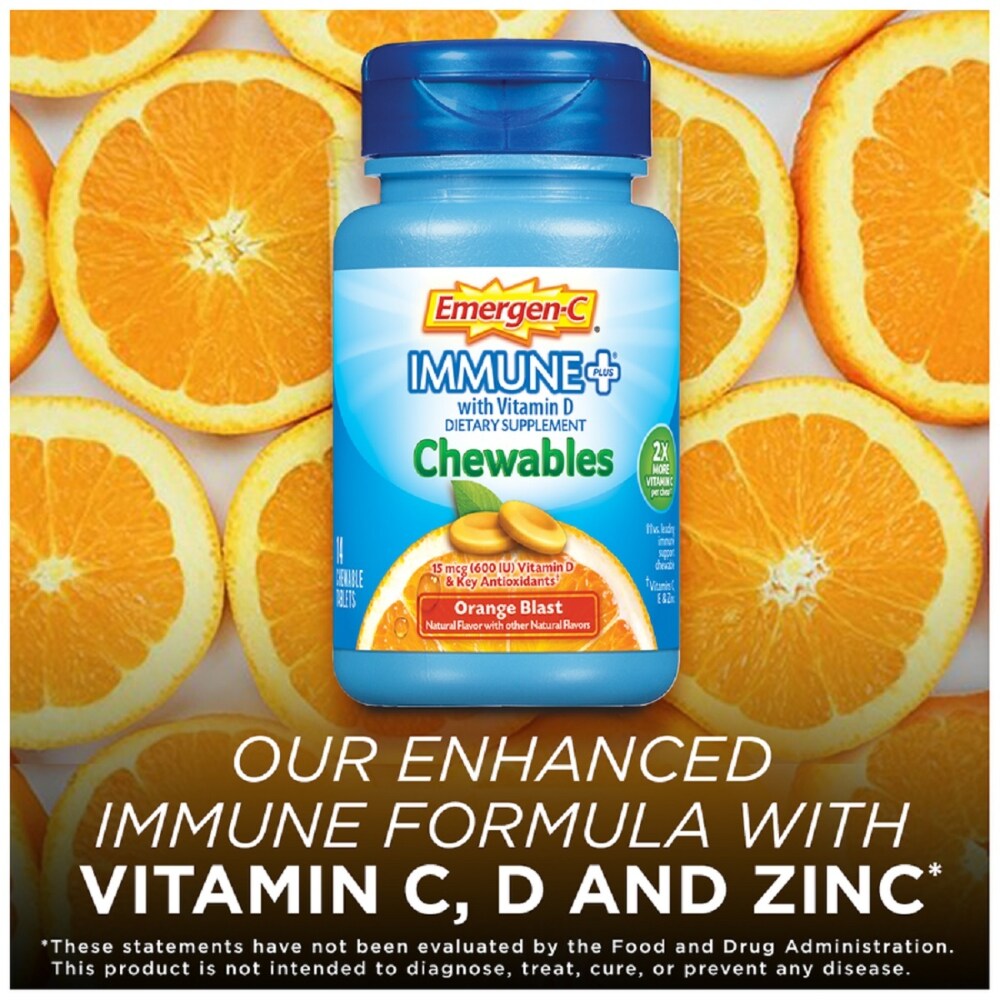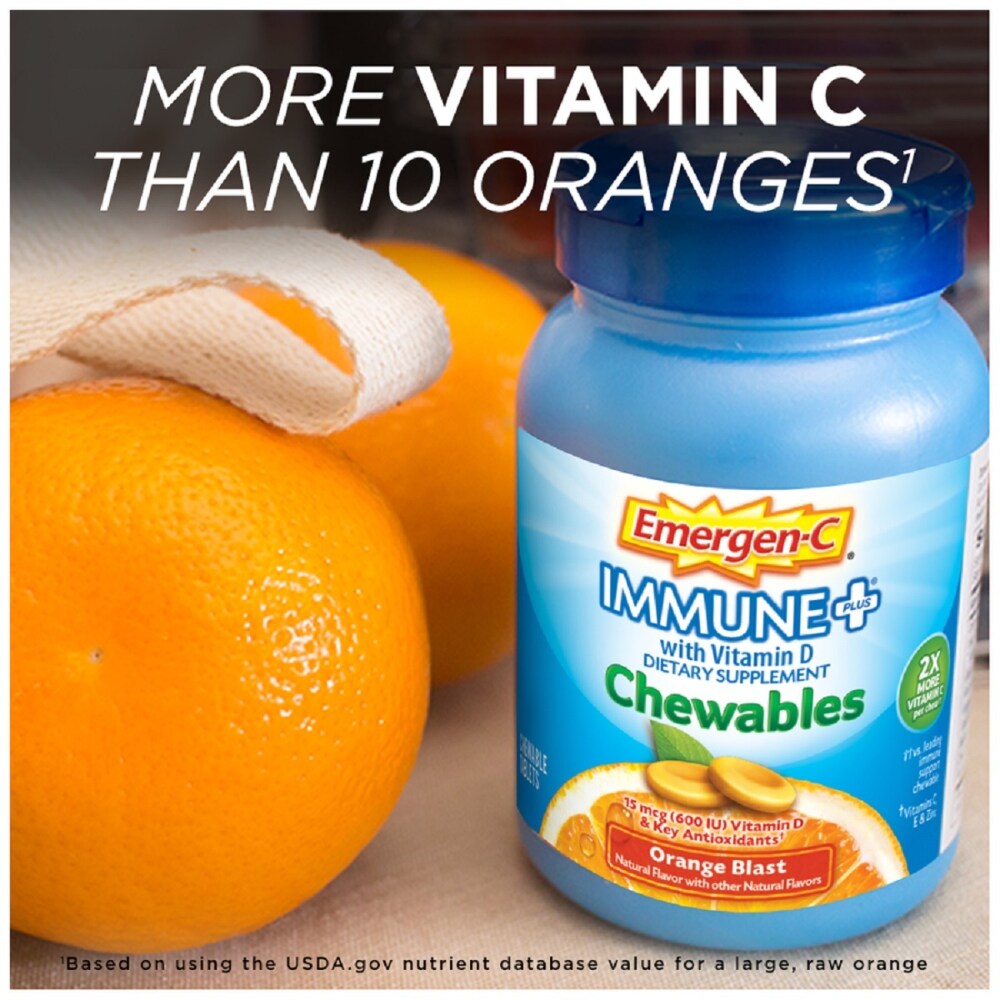 Emergen-C Immune+ Orange Blast Chewables 15mcg 42 Count
---
Emergen-C has supercharged Emergen-C Immune Plus chewables with key nutrients your body needs. The power-packed formula provides more vitamin C than 10 oranges* plus immune-supporting Vitamin D and Zinc. And, your taste buds will be sure to power-up on the tangy Orange Blast flavor.
HEALTH - 2X more Vitamin C per chew to naturally support your immune system.
IMMUNE SUPPORT - Recent research suggests Vitamin D plays an important role in regulating immune system function.
ANTIOXIDANTS - Zinc and Vitamins C and E are essential nutrients for maintaining a healthy antioxidant response.
*Per serving, based on using the USDA.gov nutrient database value for a large, raw orange.
2X More Vitamin C (per chew vs. leading immune support chewable)
600 IU Vitamin D & Key Antioxidants (Vitamins C, E and Zinc)
Natural Flavors & Other Natural Flavors
Great for On-the-Go
Power-Packed for your Good Health
Tangy Fruit Blast
A Burst of Flavor in Every Bite
---