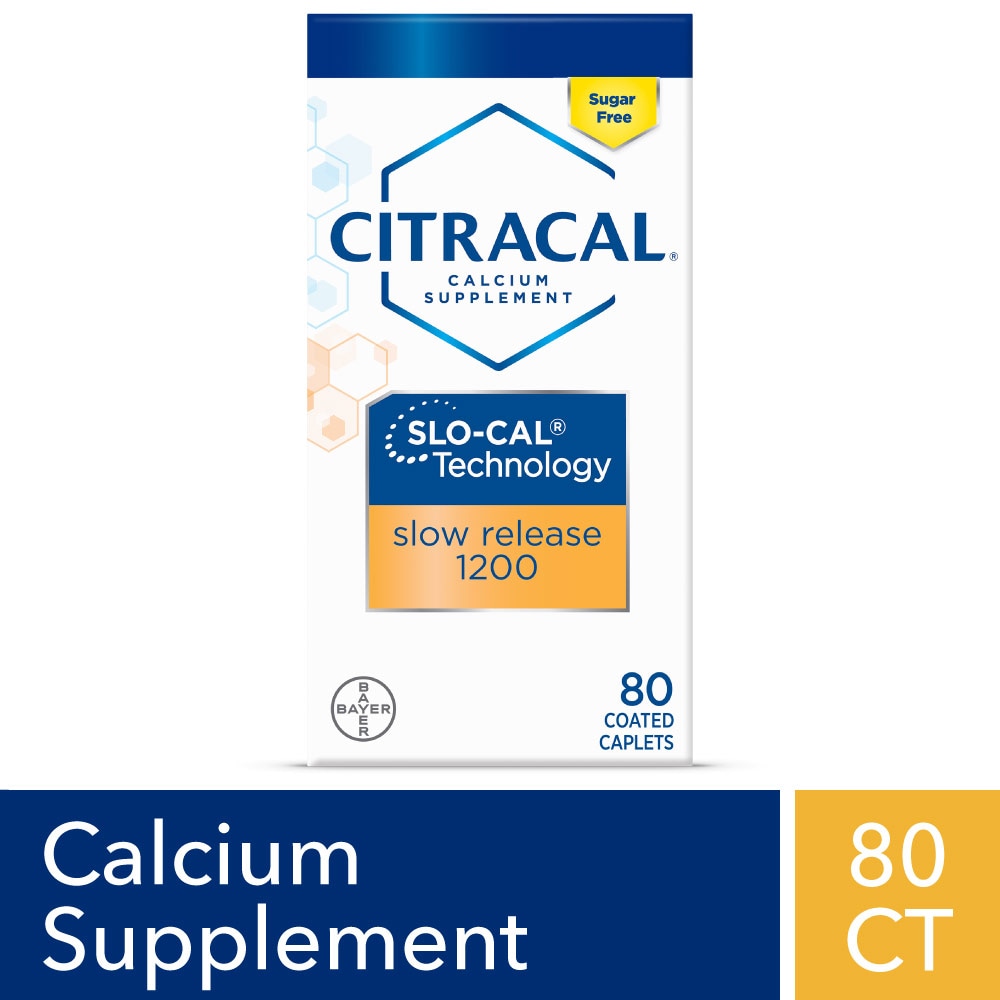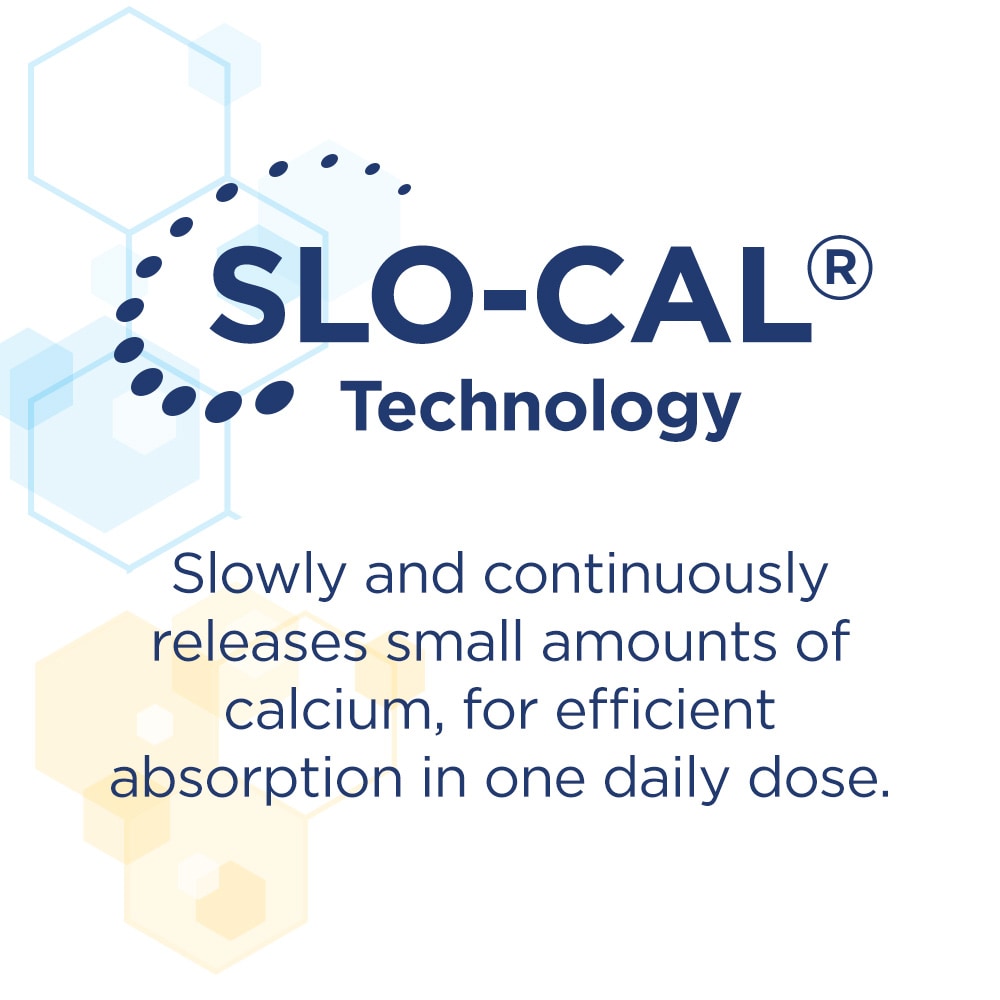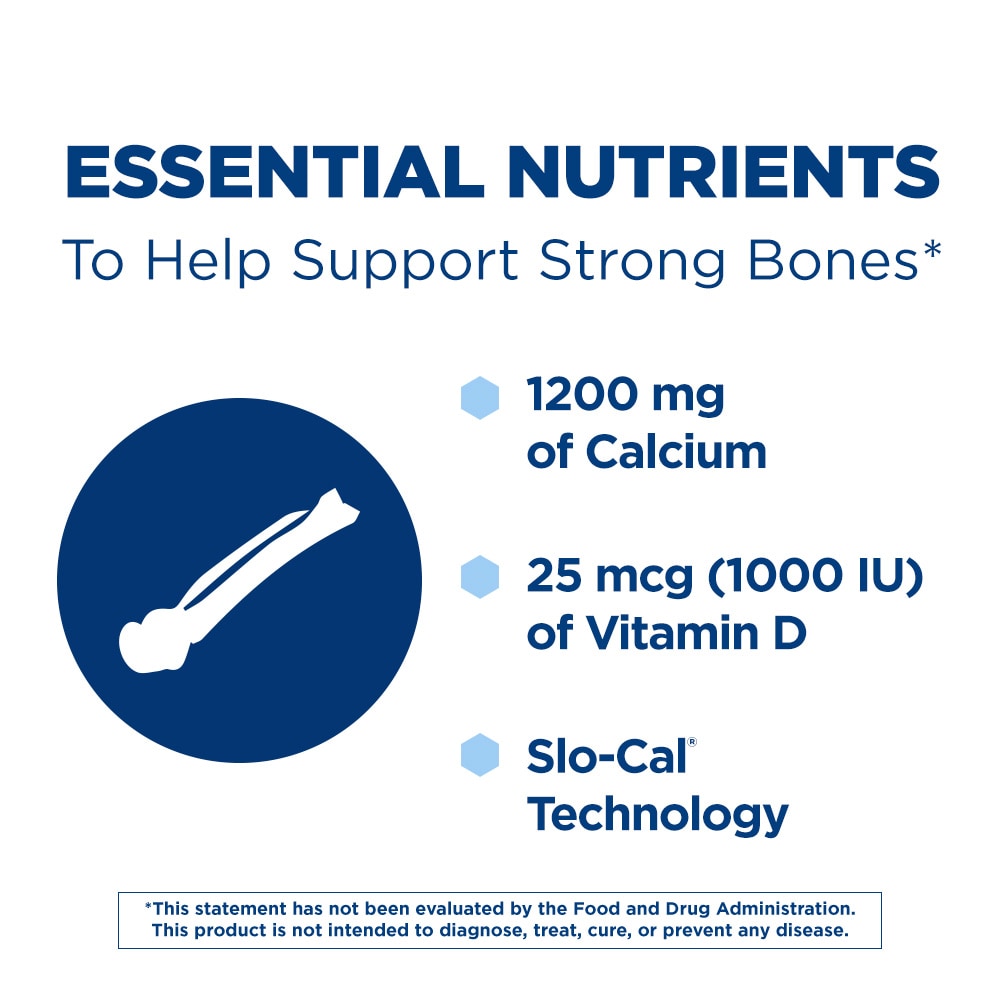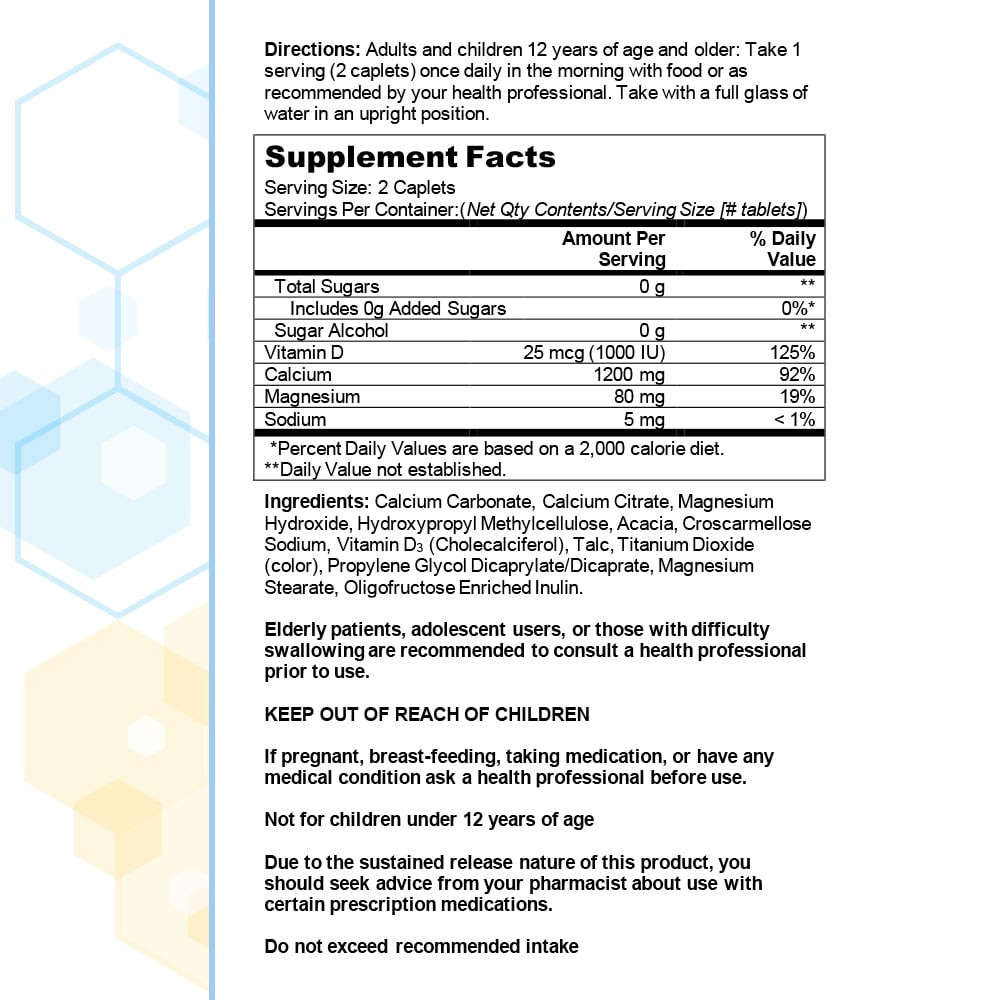 Citracal +D3 Slo-Cal Technology Calcium Supplement Coated Caplets
Purchase Options
Located in Pharmacy OTC 5 in Your Store
#1 Doctor & Pharmacist Recommended Calcium Brand
Defy bone aging with Citracal calcium and a high level of D3.
Adequate calcium and vitamin D throughout life, as part of a well-balanced diet, may reduce the risk of osteoporosis.
With Slo-Cal® Technology, you can address your daily calcium needs with a single serving of Citracal.
What is Citracal slow release 1200?
Slo-Cal® Technology is a patent-pending technology that has been specifically developed to provide efficient calcium absorption in one daily dose.
Citracal Slow Release 1200 contains 1200 mg of calcium plus 1000 IU of vitamin D3 in one daily dose.
Made in the USA of US & Imported Materials
SLO-CAL® Technology
Slowly & Continuously Releases Calcium For Efficient Absorption
1200 mg of Calcium
1000 IU of Vitamin D3
Take Once Daily
---