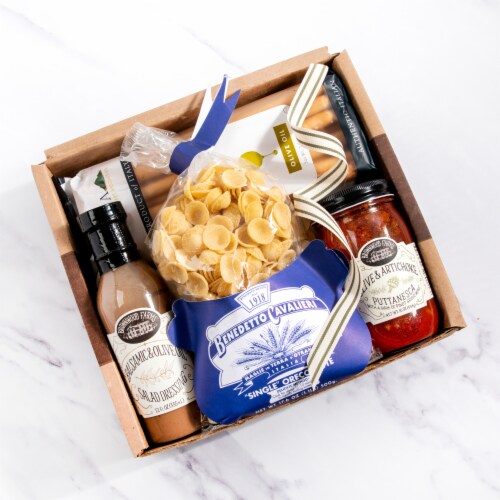 Hover to Zoom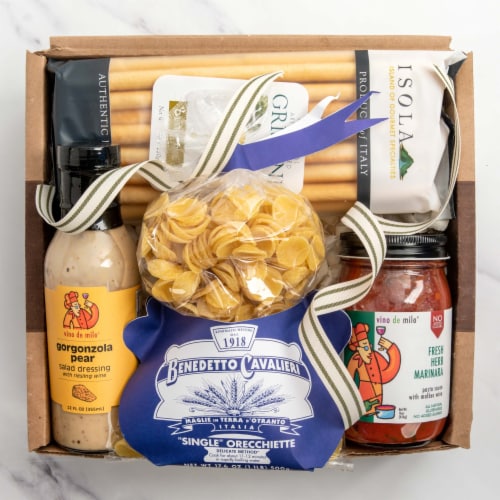 Hover to Zoom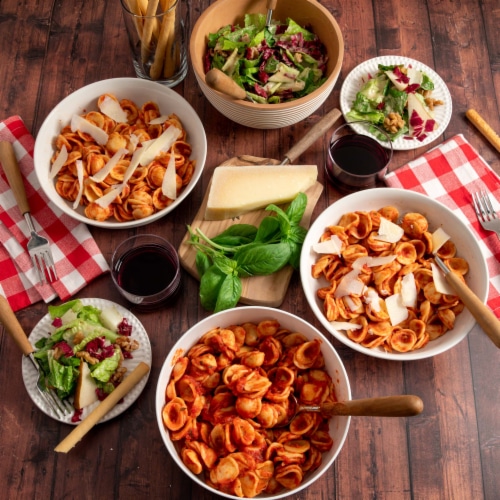 Hover to Zoom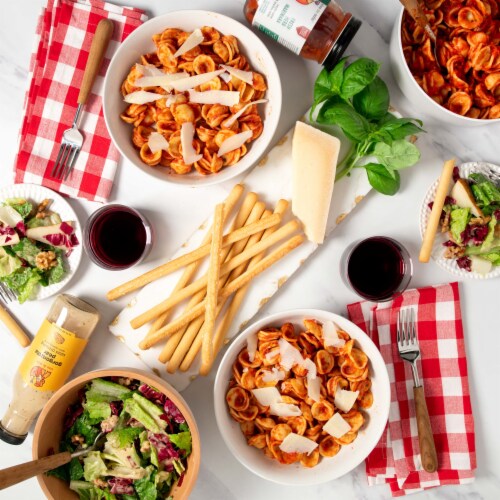 Hover to Zoom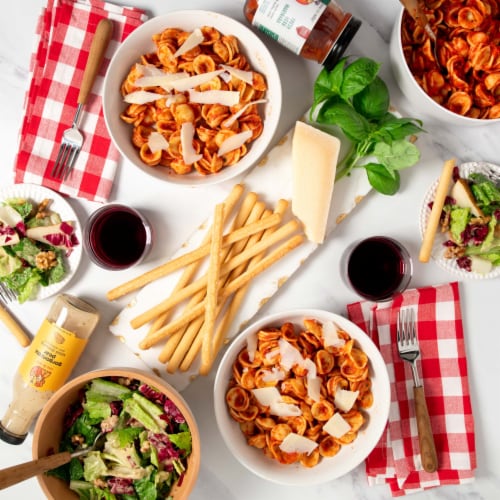 Hover to Zoom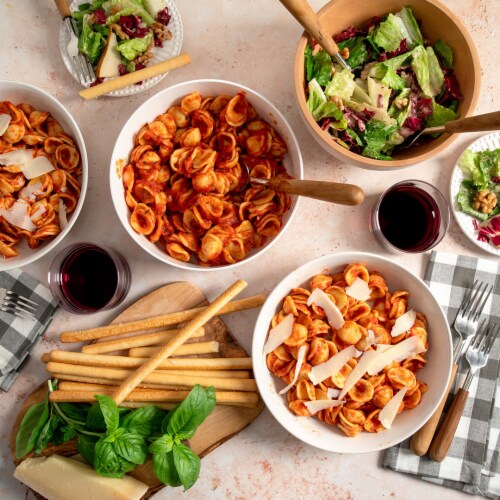 Hover to Zoom
Cena Italiana Meal Kit in Gift Box (3.25 pound)
Product Details
Cena Italiana means Italian supper, so appropriately, this elegant gift box includes all the fixings for the basis of a delicious, healthy Italian dinner. Gift box includes:
Fresh Herb Marinara Pasta Sauce by Vino de Milo: How do you improve on a typical marinara? Start with fresh Ohio-grown tomatoes, add a splash of an Argentinean red Malbec wine, and then throw in generous amounts of four fresh herbs: basil, parsley, fennel, and thyme. (16 oz.)
Benedetto Cavalieri Pasta: Benedetto Cavalieri has been making this pasta in Lecce in the region of Puglia using the same traditional method since 1918. In Benedetto Cavalieri's "delicate method", water and durum wheat are kneaded together and processed slowly and gently. To form the pasta into a variety of traditional shapes, the dough is extruded through antique rough bronze dies and dried gradually at room temperature. The result of this dedication to tradition and attention to detail is a pasta with the distinct fragrance and flavor of wheat and a satisfying chew that is typical of high-quality pasta made the authentic, old-fashioned, artisanal way. (1 lb.)
Gorgonzola Pear Riesling Salad Dressing by Vino de Milo: Blue cheese and Dijon mustard give a nice kick to this dressing and marinade, accented by a crisp Riesling wine. (12 oz.)
Taralli: This crunchy Italian bite is typically served as part of an antipasto course before the meal. (8 oz.)
Gift Packaging: Packed in an igourmet signature gift box.
Please note that any item temporarily out of stock will be substituted with a similar item of equal value.
---