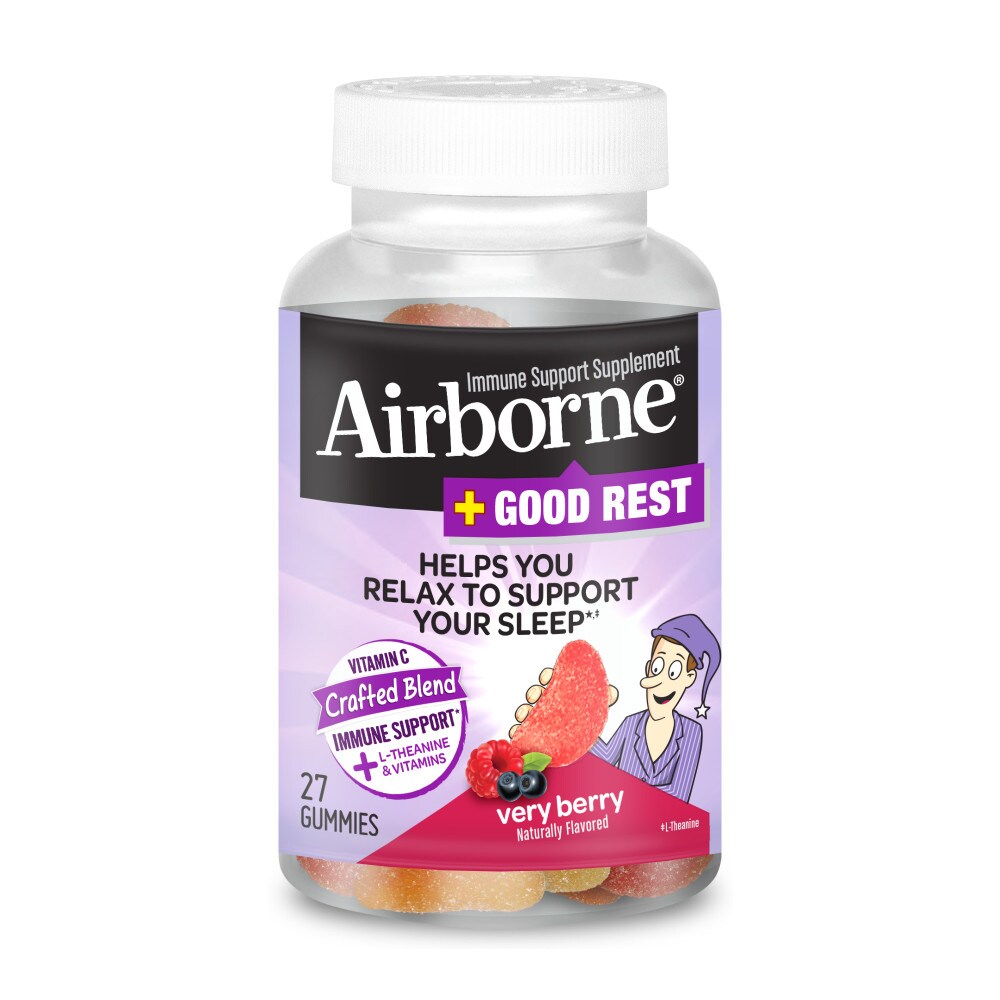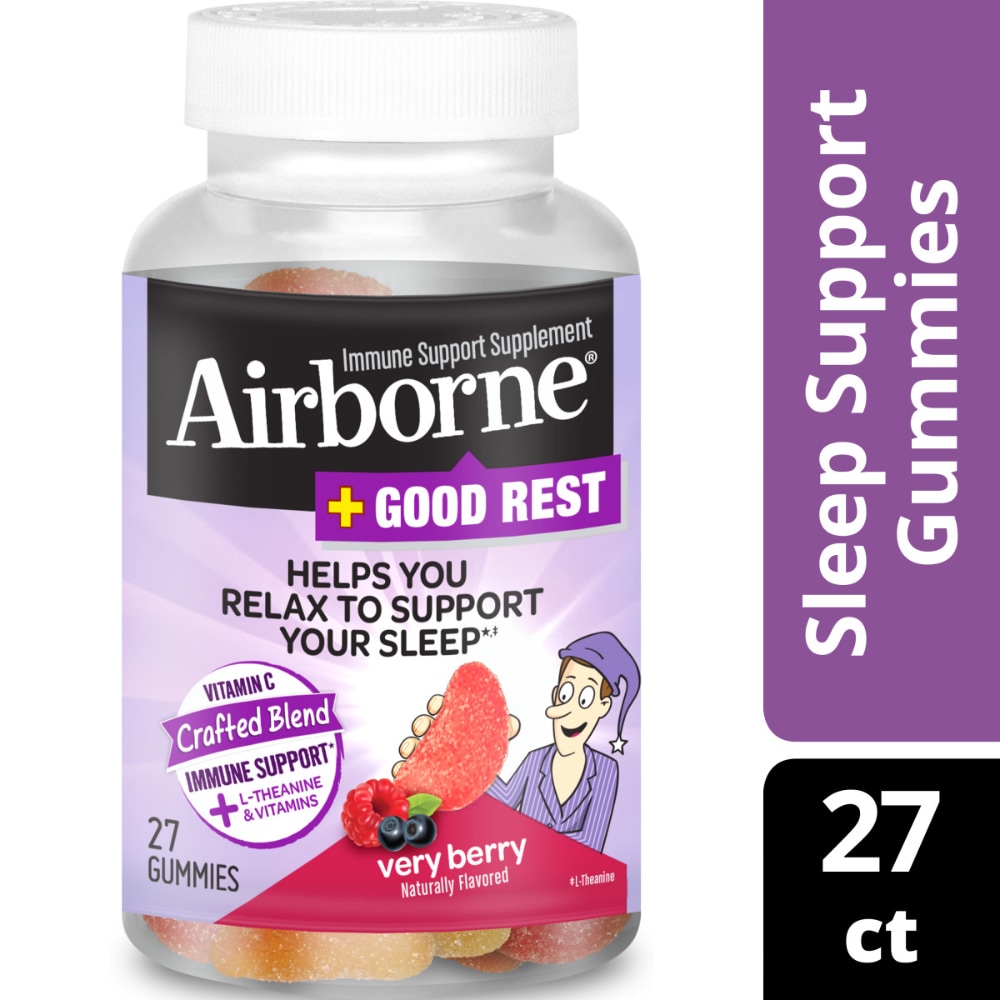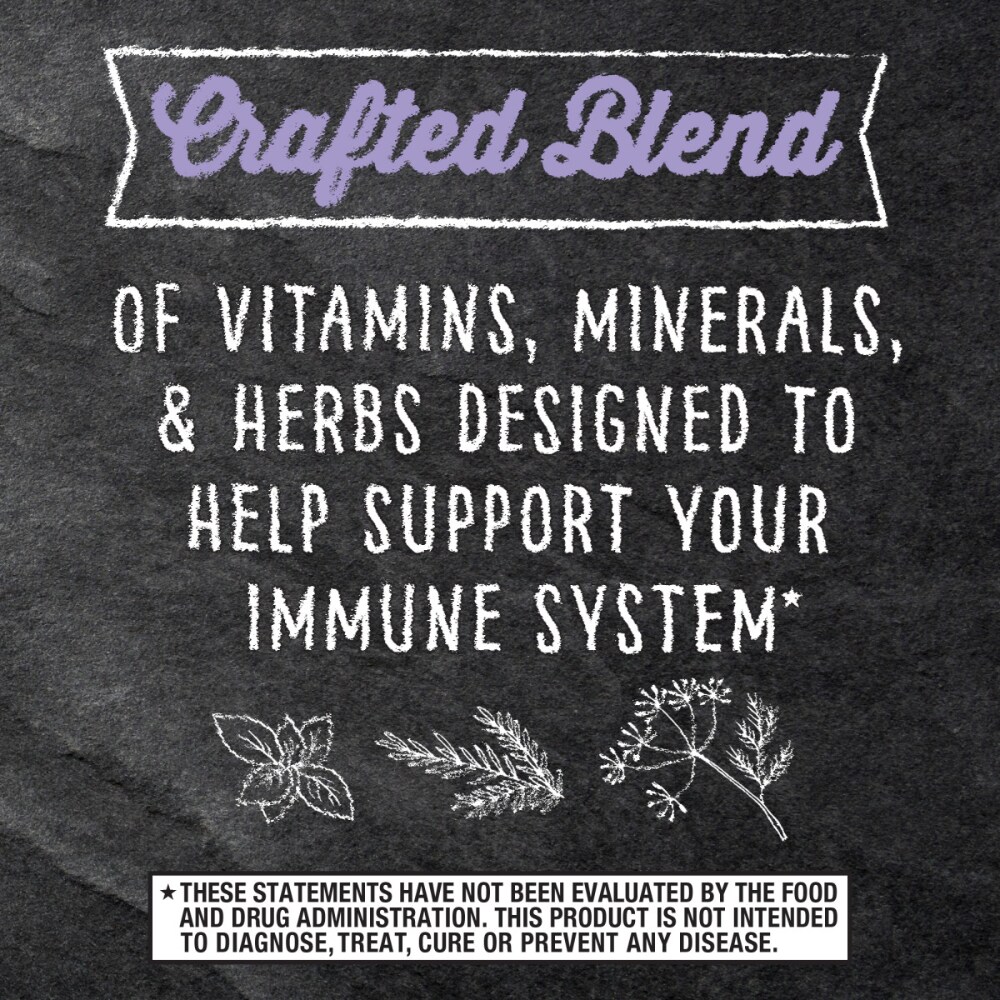 Airborne Good Rest Very Berry Immune Support Supplement Gummies 27 Count
---
Airborne Rest Well is an immune support product that unlike a sleep aid which only induces sleep, makes the most of your natural sleep so your body and fully rest and restore.
WHAT IS IT: Airborne + Good Rest is an immune support supplement blended to help you relax to support your sleep.
FEATURES L-THEANINE: An amino acid found in green tea that helps promote relaxation.
CRAFTED BLEND: Take this Vitamin C crafted blend for immune support + L-Theanine & B Vitamins. This immune support supplement helps you relax to support your sleep.
WHY TO TAKE IT: This supplement has no artificial sweeteners and contains 750 mg of Vitamin C. It is also high in antioxidants (Vitamins C & E) and an excellent source of Selenium.
---