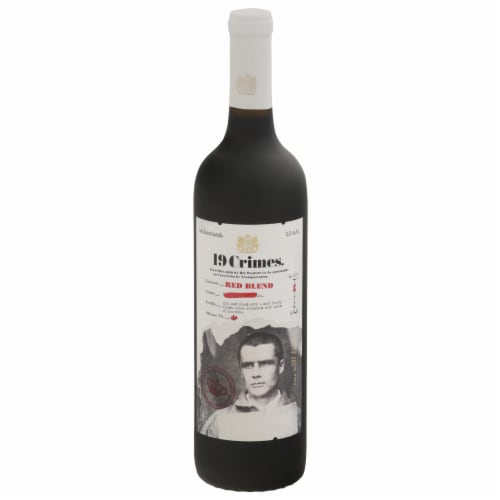 Hover to Zoom
Product Details
A crowd-pleaser. Bold and balanced with oaky notes and black fruit flavors. 2019 Red Wine is known to impress any guest (and they'll never guess the price).
Each declared by his majesty to be punishable on conviction by transportation. South Eastern Australia, 19 Crimes turned convicts into colonists. Upon conviction, British rogues, guilty of at least one of the 19 crimes, were sentenced to live in Australia, rather than death. This punishment by transportation began in 1788, and many of the lawless died at sea. For the rough-hewn prisoners who made it to shore, a new world awaited. As pioneers in a frontier penal colony, they forged a new country and new lives, brick by brick. This wine celebrates the rules they broke and the culture they built. Wine of Australia.
John Boyle O'Reilly was a poet an activist. Get acquainted with this augmented reality living label.
Try this easy to drink red wine with pasta or game.
---